Skip to Content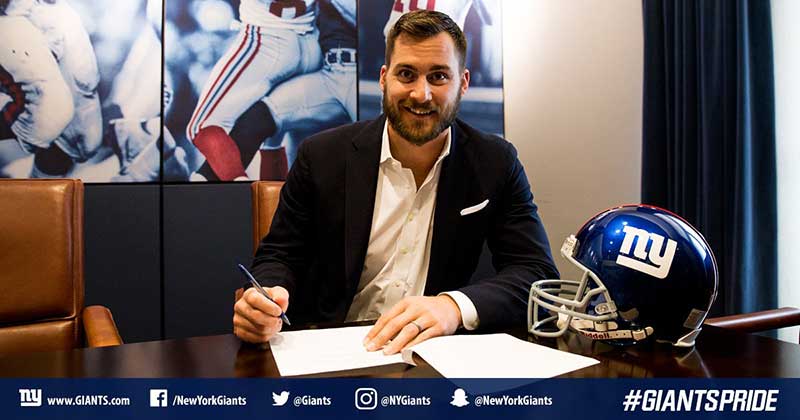 Congrats to one of our first YIP Student-Athletes from the University of Southern California who led and positively impacted our "at-risk" youth from South Central Los Angeles. Yesterday, Rhett Ellison was one of the first NFL free agents to be signed and made the commitment to be with the New York Giants.
Proud father and YIP Chairman and Founder, Riki Ellison said, "He will contribute as he is a Giant, he is a leader, he is a winner, and he earned it the right way by winning on and off the field and leading where ever he has been."
Giants of men like Rhett, and our YIP Student-Athlete leaders like Austin Hooper of the Atlanta Falcons and upcoming Jabrill Peppers along with Anthony Walker Jr., are the type of role models and remarkable leaders that are in our Youth Impact Programs in the development of our "at-risk" boys. They lead by action, example in showing courage to lead, to trust, to make the right decisions at the right time for the right reasons, and exceed all of our expectations of leadership for our youth to look up to, emulate, reflect as they make an impact on their communities. Leadership makes the difference between good and great, leadership changes lives for the good and our leaders give heart, passion, and love to those that need it, crave it, and love it. They are difference makers! They are Giants!
Rhett Ellison is a legit blocker. Here's him decleating Von Miller. pic.twitter.com/5wh09voRsR

— Giants Daily (@NYGDaily) March 9, 2017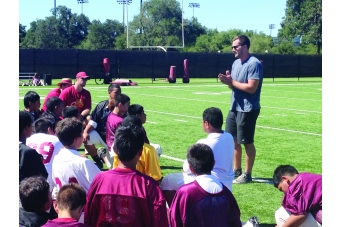 We look forward to being around Giants as do our "at-risk" youth from the Bronx and Harlem in New York City for Rhett and the New York Giants joining our West Point Youth Impact Program this summer.
Be a Giant in your own way, Make a Giant Difference!
Make our world a better place! Dream it and do it!
Permanently Impacting Our Nation's At-Risk, Inner-City Youth