Skip to Content
2023 Alexandria Youth Impact Program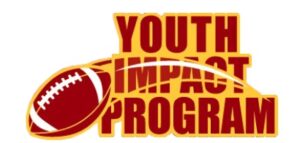 LOCATION:
Alexandria, Virginia | GW Middle School |
PROGRAM DATES: June 20-24, 2023 (Tues.-Sat.) 8:30 am – 4:00 pm
PROGRAM DIRECTOR: Robin Fortner Email: robin.c.fortner@gmail.com  Phone: (951) 852-3827
FOR MALES & FEMALES, GRADES 6 – 8   (AS OF FALL 2023)
This Program is a one-week LEADERSHIP DEVELOPMENT PROGRAM hosted by the Youth Impact Program.  This program includes a dynamic curriculum of STEM based academics combined with life skills to include values and discipline provided by mentors from the U.S. Armed Forces focused on strong lessons of teamwork, work ethic, character and leadership skills.
Students will learn valuable:
LIFE SKILLS, GOAL SETTING, CHARACTER DEVELOPMENT SKILLS &
ENHANCEMENT OF STEM BASED ACADEMIC ABILITIES
The STEM based academics are provided as a learning tool for math, science and language arts in a positive, fun learning environment. The program provides academic supplies, clothing, two meals a day, equipment and the strong work ethic of our community and military volunteers.
For more information, contact Program Director Robin Fortner Directly at:  951-852-3827 or  Email: robin.c.fortner@gmail.com or info@youthimpactprogram.org