Skip to Content
The Program
The Youth Impact Program (YIP) is an innovative leadership development program and partners with premier universities across the United States. The program is staffed by NCAA student-athletes, university officials, U.S. military and public school teachers that act catalysts to promote positive development in low-income, urban-based, at-risk middle school students between the ages of 10 and 14 years old.
The YIP was developed and implemented to target middle school students who are resistant to or uncomfortable in traditional learning environments and designed to help the students overcome challenges faced in inner-city public schools through academic support, guidance counseling, character development, social interaction activities, and nutrition.
The YIP curriculum is STEM-based (Science, Technology, Engineering, and Mathematics) and was designed by college professors at the University of Southern California to use football terminology to make math, reading, and life skills learning more applicable to middle school students.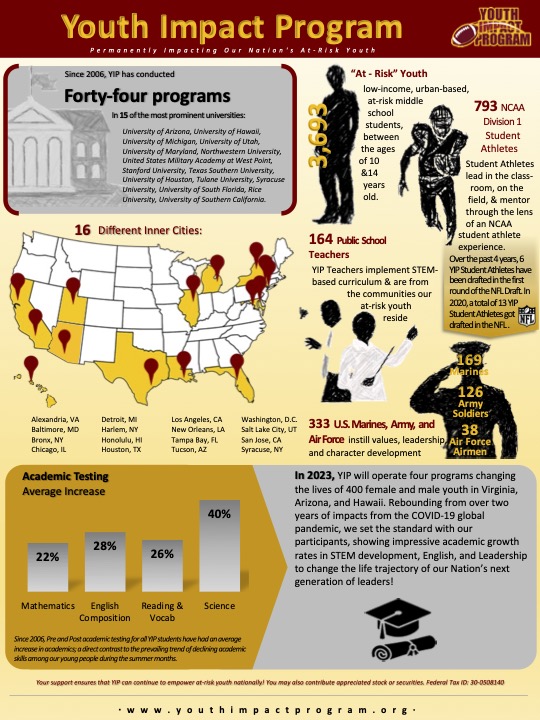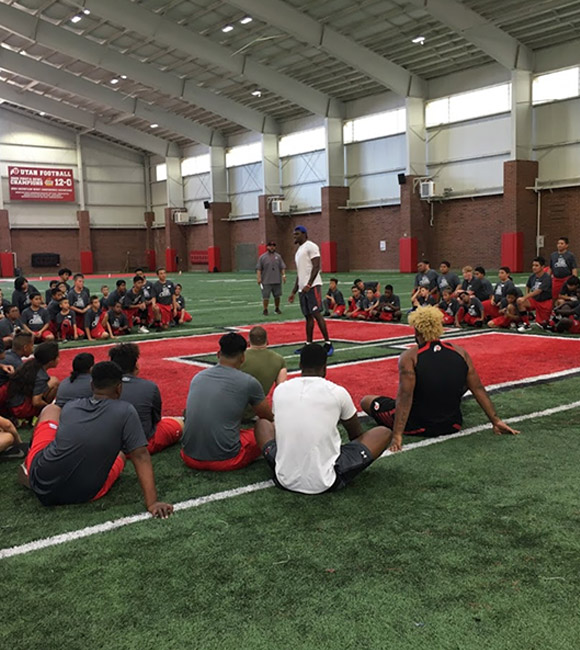 What the Program Provides
The YIP program is free of charge to the student and provides a STEM-based Academic curriculum (20 hours), leadership and character development (20 hours), and athletic competition (20 hours) consisting of football, nutrition, and fitness training. YIP also provides clothing, two meals a day, transportation, school supplies, field trips and is held on-site at the university. The students receive mentorship throughout the camp to include character and leadership development from US military professionals, STEM-based academics from university staff and top-notch public-school teachers, and athletic skills taught by leading NCAA student-athletes and coaches that focus on football safety.
The YIP has helped over 3,200 'at-risk' youth as a result of partnerships with 15 universities: University of Arizona, University of Hawaii, University of Michigan, University of Utah, University of Maryland, Northwestern University, United States Military Academy at West Point, Stanford University, Texas Southern University, University of Houston, Tulane University, Syracuse University, University of South Florida, Rice University, University of Southern California as well as the National Football League (NFL).
Our History
In 2003, Riki Ellison, a ten-year veteran of the National Football League (NFL) and three-time Super Bowl Champion, had a vision to provide the at-risk inner-city youth of America with a positive, life-changing experience. Building on the inherent allure and character-building qualities of football, he developed a combined academic and athletic program that was implemented at T.C. Williams High School in Alexandria, Virginia. Program developers were immediately impressed by the draw that this program had for boys and its ability to create a positive and exciting atmosphere where the youths could learn the lessons of discipline, perseverance, self-respect, and teamwork that organized football has to teach.
While this program was successful and had demonstrated benefits, Mr. Ellison and others realized that what was most needed was a preventive program that would seek to make changes in youth while there was still time to make a significant difference in their chances for long-term personal and academic success. It was determined that a program like this could have the greatest impact by targeting middle school students, who are at an important transition period in their lives during their critical formative years.
To help create and implement such a program, Mr. Ellison turned to his collegiate alma mater, the University of Southern California (USC). The University of Southern California was an ideal choice because of its rich tradition of football success, its location and reputation in a high-need urban setting (Los Angeles), and its experience with highly effective social service community-based programs. In late 2005, Riki Ellison shared his vision of a preventive football and academic program with key USC faculty and staff. This idea was embraced and enhanced by USC, resulting in a collaborative partnership and the creation of the Youth Impact Program.
With support from the National Football League (NFL), the Youth Impact Program started as a pilot program in the summer of 2006. During the first two years of this pilot program, YIP significantly helped over 250 at-risk middle school boys from neighborhoods throughout Los Angeles. During the 2008-2009 program years YIP also developed programs with Tulane University, Rice University, the University of South Florida, and Syracuse University.
In 2011, YIP developed a program at Stanford University and the University of Houston and in 2012, YIP was held again at Stanford  University and at Texas Southern University.
YIP has had  support for the program from key individuals, John Madden and Ronnie Lott, who offered their invaluable guidance and networking . In total YIP has made a difference in the lives of over 3,000 at-risk youth.
Critical to this success is the partnerships that allow the program to operate and be effective. Key sponsors of YIP, are the National Football League (NFL), as well as local NFL teams, New Orleans Saints, Houston Texans and the San Francisco 49ers. YIP is also fortunate to have the support of the NFL Players Association, and adheres to the goals of the President's Council on Fitness, Sports and Nutrition.
YIP has significantly benefited from in-kind and financial support from numerous Corporations and Foundations to include; BP Foundation, Halliburton Industries, Iron Grip, Lockheed Martin, Microsoft, Morgan Stanley, Mutual of America Foundation, Riddell, Simpson Development, USA Football, as well as the Stanford University Alumni and individual sponsors like Ronnie Lott that want to help make a difference in the lives of our at-risk youth.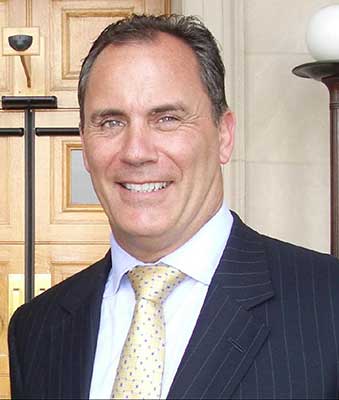 Riki Ellison, Chairman and Founder
In 2006, Mr. Ellison founded the Youth Impact Program for disadvantaged and at-risk adolescent boys in our nation's inner-cities. The Youth Impact Program is in several of our nation's major cities and universities. The Youth Impact program has been recognized twice by the United States Congress in Senate and House Congressional Resolutions for its overall achievements, innovation and impact. In early 2011, the Youth Impact program partnered with President Obama's Council on Fitness, Sports and Nutrition.
Mr. Ellison is also the Founder and Chairman of the Missile Defense Advocacy Alliance; a non-profit organization launched in 2002 with a singular purpose and mission to drive for the deployment, development and evolution of missile defense. Since its founding, the organization has grown to over 14,000 members across the world and has emerged as the top lay expert voice on missile defense in the world.
Earlier in his career, Mr. Ellison played professional football as a starting middle linebacker with the San Francisco 49ers and Oakland Raiders, winning three Super Bowl championships. Mr. Ellison played college football at the University of Southern California, winning a National Championship and two Rose Bowls. Mr. Ellison earned a degree in international relations with a graduate emphasis on defense and strategic studies from the University of Southern California in 1983.
Permanently Impacting Our Nation's At-Risk, Inner-City Youth