Skip to Content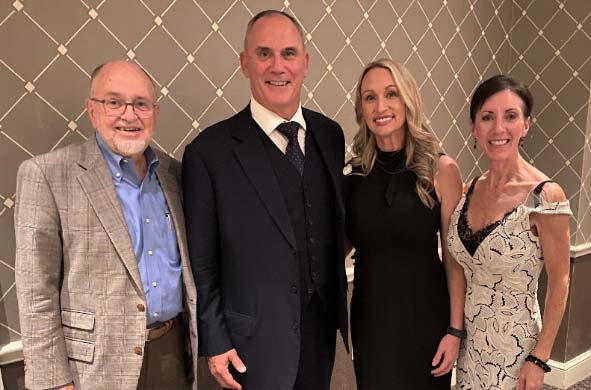 John Porter, Alexandria Public Schools, along with Riki Ellison, YIP Founder & CEO, and guest speakers Marine Major (Ret) Misty Cook and former Marine Staff Sergeant Suzanne Brick (left to right)
"What you have to LOVE about this is 21 years later – We are here to create an innovative program to bring in girls and to do it without a major Academic University and Football program. What's even more compelling is the foundation the DREAMERS that were with me in 2000, SHOWED UP with me to make happen in 2021." – Riki Ellison
We Live the Dream to Give the DREAM.
We begin our Dreams at Home and Home in Alexandria, Virginia is where we began the YIP Dream. We now return to Alexandria to Give the Dream. We are in full circle as our roots of the Youth Impact Program began here in 2001 twenty years ago where we created a rudimentary program of food and study to incentivize academic performance with youth from our community. We return to bring the Youth Impact Program here next Summer of 2022.
Alexandria YIP is a circle of destiny, A circle of Love, A circle of Leadership, A circle of Action.
We have created a solution for social change that resulted in the execution of 39 successful YIP programs conducted 2006 through 2021 at some of our Nation's best academic institutions, impacting over 3000 at-risk youth, helping them change their trajectory and live out their DREAMS! Only possible because of the depth, breadth, and diversity of our DREAM MAKERS!
We are bringing new ideas, proven concepts, and open hearts and minds to make our Alexandria program innovative to the means of the Community. We are joined again with Donnie Simpson and John Porter, long-time Principle of TC Williams, and original supporters of YIP and now going forward in 2022. John Porter is serving as liaison with the Alexandria Public School System (ACPS) facilitating a Partnership Agreement between YIP and the City of Alexandria Public Schools.
As a testament to the possibilities and impact that YIP, we received powerful, riveting messages delivered by two outstanding former female Marines, Staff Sergeant Suzanne Brick, Executive Assistant to General Council of Veterans Affairs, and recently retired Major Misty Cook, CEO of Clarity Consulting & Concierge on Call.
Former Marine Staff Sergeant Suzanne Brick, in describing the event's atmosphere, "Your undeniable passion and love for all that YIP represents are incredible."
She expressed her thoughts on leadership and the importance to reach at-risk female youth:
"At the heart of it, Leadership is about love, communicating sincerely and vulnerably that you care about someone."
"We cannot let boys and girls that are at risk become invisible. "
"The Youth Impact Program provides a place where these (at risk) children can breathe, free from negative social pressures, where they are surrounded by people that care, people that let them know – yes, you're allowed to dream… and dream big."
Marine Major (Ret) Misty Cook, shared her testament and support of YIP inspired by the possibilities:
"You shouldn't have to tell people that you are a leader – your actions and how you treat others will tell them everything they need to know."
"I cannot wait to be a part of YIP's first cohort of young ladies. I know when these girls are given the access to academic support, guidance counseling, and have a personal interaction with proven leaders – YIP will change the trajectory of some of their lives."
YIP has renewed focus on the exposure of Youth to innovative, hands-on STEM-based curriculum to inspire, motivate and explore the possibilities of a BRIGHT FUTURE!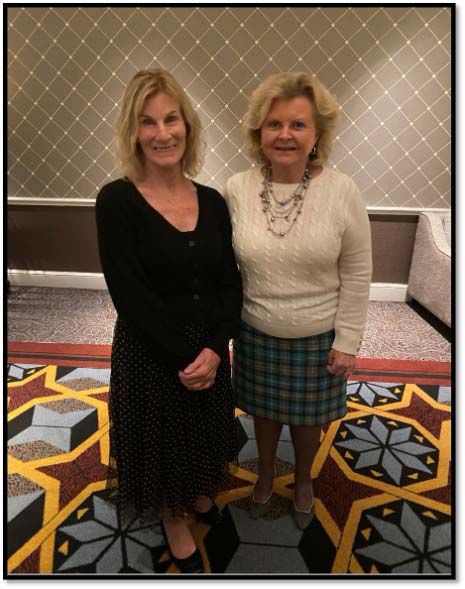 My Mom Judith Gray, Phoenix, Arizona, and Marion Moon, President, Alexandria Sportsman's Club
DREAM BIG, LIVE THE DREAM, and GIVE THE DREAM!
"One of the most powerful things in life is seeing a child dream…about the things they want to do and be…it is giving them more than hope, it is giving them reality…'' – Riki Ellison, YIP Founder & CEO
Thank you for being the BEST! ALL HEART! DESTINY AWAITS!
Permanently Impacting Our Nation's At-Risk, Inner-City Youth