Skip to Content
Michigan YIP Holds Its 2016 Draft in Detroit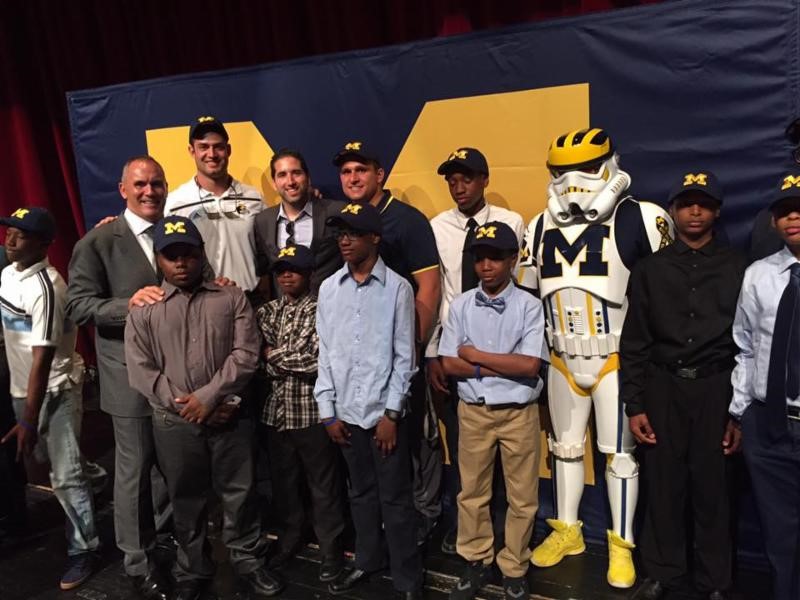 Our Michigan YIP is in a cauldron of one of the least performing public school systems in the nation, where some of the academic levels of grade school children in Detroit are the lowest in the entire country including rural schools in Mississippi and Alabama. The Superintendent and 10 Principles of the school system have just been fired with accusations of embezzling millions of federal dollars going to education. Children are not going to school due to the conditions, the environment, the lack of discipline, the lack of learning academic skills, the lack of value of education, and a growing acceptable culture of missing school.
Our Michigan YIP program pulls from 24 different schools in Detroit giving over 100 boys a life-changing experience that will impact their lives forever, giving them the motivation to go to school, giving them confidence, courage and leadership skills to make the right decisions at the right time, and giving them much more than just hope, but giving them Real TRUST with relationships with students and staff from one of our nation's very best universities within their community. The facts speak for themselves; our Michigan YIP had a 70% increase in English comprehension and 29% increase in Math with our Program last summer. We are out there making a difference with the underprivileged youth of Detroit that is schooled in the under-resourced and under-managed corrupt Detroit Public School System. We will save most if not all of the boys we touch.
Last night in the heart of downtown Detriot at Cass Tech High School, we had upwards of 400 hundred people there, with close to 100 future YIPsters in the 2016 Michigan Youth Impact Program draft, their families, 9 US Marines, our Public School Teachers, Michigan Football players, the Michigan Graduate School of Social Work, our Michigan YIP Staff, Michigan Football Coaches and a few superstars from Michigan – Braylon Edwards WR and Jimmy King Fab 5 Basketball player. Each boy got a Michigan hat, signed his letter of intent, signed his release of YIP tracking their educational path for the next 6 years, and had their parents sign their release.
What is remarkable and a significant achievement about our program is that the University of Michigan is giving college credit for their student-athletes participating in this program, it has been officially certified as a college accredited course by the University of Michigan.
The Head Coach, Jim Harbaugh, the new Athletic Director, Warde Manuel, and the President of the University, Dr. Mark S. Schlissel are 100 percent behind this program and have made it a required part of leadership development for their football players. It too serves as a leadership development program for the U.S. Marines and enables our Public School Teachers to teach in disciplined learning environments supported in a 1 to 4 mentor to student ratio in the classroom.
Our Youth Impact Program in Michigan is making the impact that is absolutely required, while this school system, state, and city are trying to fix a corrupt educational system that has poorly performed and is cancer to itself.
We are Dreaming Big and we are challenging the status quo to change lives that will make Detroit better and our nation better.
Let's Go Big, Go Blue and Make YIP Dreams come true!
---
From the Detroit News:
Detroit-area boys drafted for UM's Youth Impact Program
Detroit – They were "drafted" and took tests, with teachers and the United States Marines looking over their shoulders and keeping them in line.
For the second straight summer, 100 Detroit-area boys grades 6-8 will participate in the Youth Impact Program at Michigan from July 11-22. They were drafted to two teams Monday night.
Several Michigan players, including Ian Bunting, Jared Wangler, and Alex Malzone, spent several hours at Detroit Cass Tech to promote the program Michigan coach Jim Harbaugh began last summer.
Former Michigan receiver Braylon Edwards and Fab Five member Jimmy King was on hand for the draft, as well. Edwards joked he was playing the role of the NFL commissioner during a draft.
The sophomore players and a handful of juniors will work with the U.S. Marines and a number of teachers to teach life skills, language arts, STEM-based curriculum, and football to the boys.
"We are hopeful that this program can serve as a platform to connect current and former Wolverines to the Detroit youth," said Zach Eisendrath, director of the YIP program at Michigan. "YIP provides an opportunity for our student-athletes and the kids in the program to be leaders in their community, grow as people and be a part of something bigger than themselves."
Former NFL player Riki Ellison founded the program 10 years ago and runs similar camps at Stanford, West Point, and Northwestern.
"It's definitely a class-building kind of thing," Michigan quarterback Malzone said. "It's more giving back to the program. There are four sophomores and four juniors who will be the mentors for it. We're excited to be with the kids. It's my second year doing it and it's a great opportunity. Hanging out with the kids and hopefully, our energy and enthusiasm will rub off on them and maybe they'll want to be a football player in the future.
"The first half of the day is academic-based and there are inspirational speakers, and the second half of the day will consist of football. It's a really good mix. I know the kids will take a lot out of it, but we'll be taking out of it, too. These kids, they've gone through a lot, and I think it's going to be really inspirational for both sides."
Wolverine's long snapper Andrew Robinson said the learning is shared during the two-week camp.
"The kids learn from us, but we also learn from them," he said. "We're with the same kids and the camaraderie that came from this was great.
"The kids really looked up to us. When we went to the Big House, it kind of brings you back to your youth days when you enjoyed playing the game and it's not about the grind and everything. You grew up playing because you loved it and you wanted to get to this level. There's nothing negative about this."

Edwards said the program is important for Michigan.

"All the athletes who have played at Michigan, a lot of them have come from Detroit, so you want something that emphasizes the importance of education and sports," he said. "Now you're letting these kids see at a young age, well maybe I need to worry about these two hours of school and etiquette and life choices as opposed to what you already love anyway, football and basketball."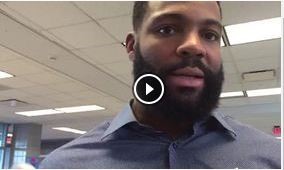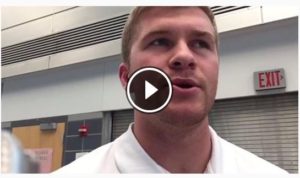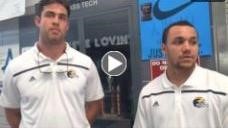 Michigan football holds draft for Youth Impact Program to help at-risk students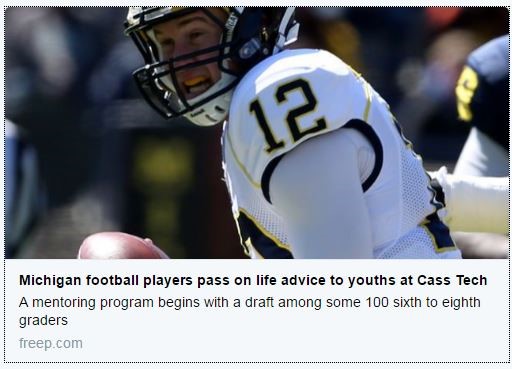 Michigan football players pass on life advice to youths at Cass Tech
Permanently Impacting Our Nation's At-Risk, Inner-City Youth