Skip to Content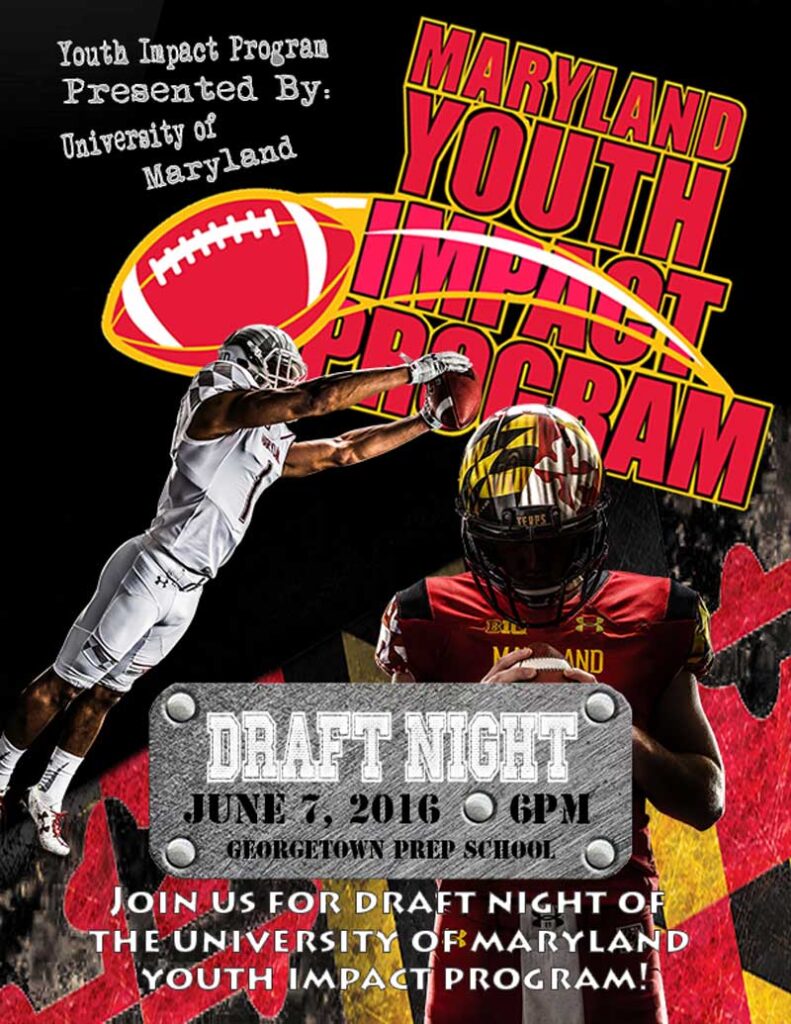 Join us for Draft Night of the University of Maryland Youth Impact Program! There will be presentations by Maryland Football Staff, Maryland Football Student-Athletes and Washington, D.C. & Baltimore Community Leaders, and Riki Ellison, YIP Founder & Three-time Superbowl champion. This will be followed by the official draft of 2016 YIP participants from the Baltimore and Washington, D.C. metro area.
Tuesday, June 7 – Program begins promptly at 6:00 p.m.
Georgetown Prep School │ 10900 Rockville Pike │North Bethesda, MD 20852
High School Cafeteria
We hope you can join us DREAMING BIG!
FEAR THE TERP!
For more information on the Maryland Youth Impact Program click here: University of Maryland Youth Impact Program 2016
Permanently Impacting Our Nation's At-Risk, Inner-City Youth