Skip to Content
Bringing It Home to Maryland and Washington D.C.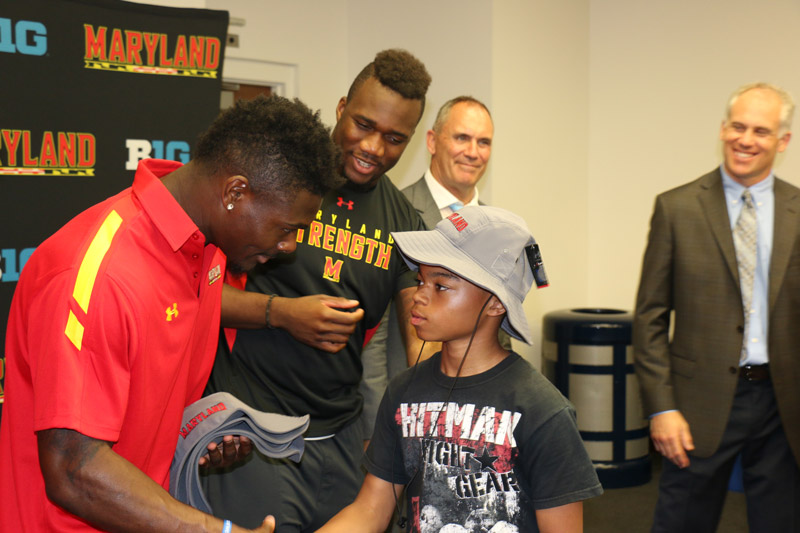 Last evening in Bethesda, Maryland on the campus of one of our nation's best college preparatory schools at Georgetown Prep. We hosted the 2016 University of Maryland Youth Impact Program Draft with the University of Maryland's Head Football Coach, DJ Durkin, 7 current University of Maryland Football players, 6 United States Marines, 12 University of Maryland Athletic Department staff and coaches, current NFL Cornerback Josh Wilson from the University of Maryland and over 100 parents, family, and friends. There were 99 young boys from the inner city of Baltimore and Washington D.C. who were drafted into our Maryland Youth Impact program last night.
We talked about two critical objectives that we expect for each of them coming out of our program- COURAGE to make the right decisions and TRUST.
We look forward to the Impact that the University of Maryland, its students, staff, and coaches coupled with the U.S. Marines will make on these 99 young leaders for them to lead our communities in Baltimore and Washington D.C.
To view more pictures click here:
Permanently Impacting Our Nation's At-Risk, Inner-City Youth