Skip to Content
Coming Out of Their Shell
Dear Dreamers and Dream Makers,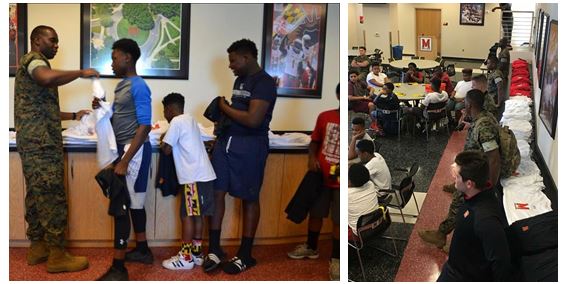 The third year of the Maryland YIP is underway with a new addition and mix to the group with kids from Alexandria, Virginia. By far one of the best first days the program has ever seen with attentive listeners eager to be part of the program. The first days are crucial to setting the tone of the program for discipline and consistency that the boys can count on for these two weeks. With the right gear on, they feel a sense of belonging and unity as they build the foundation for their teams: the Redskins, the Packers, the Cowboys, and the Ravens.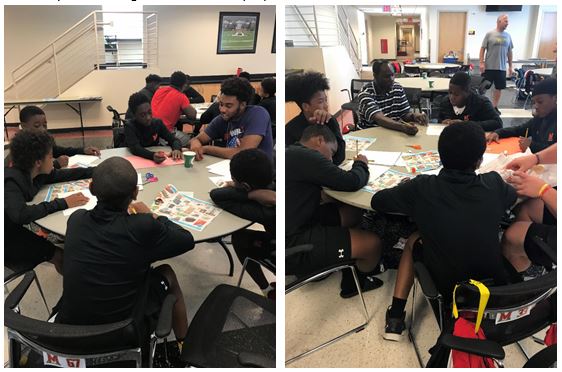 In Math, they are learning about unit rates using real prices on various products found in stores. Our teachers are making their academic learning applicable to real-life scenarios. This week they are learning about ratios and proportions.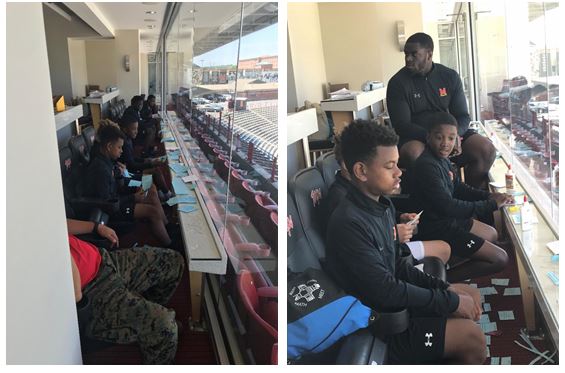 In Reading, they are practicing their vocab making it fun with a vocab scavenger hunt. They are also working on their text feature with the goal to have the students learn the content and comprehend any given text.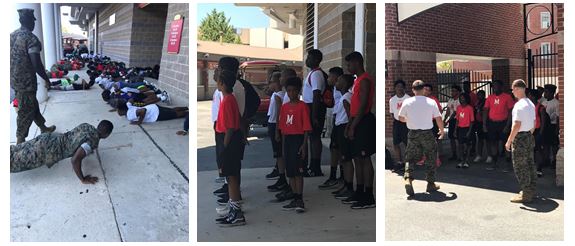 With the guidance of the Marines, they are learning self-respect, discipline, and teamwork. The team, much like in football or with the Marines, needs to function as a unit together. Push-ups and being taught formations serve the purpose and overarching lesson of unity.The Cowboys Team Marching in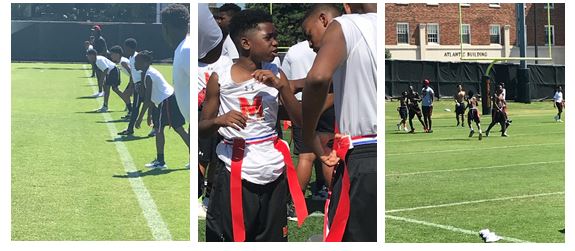 Go Terps!
Permanently Impacting Our Nation's At-Risk, Inner-City Youth