Skip to Content
A New Addition to Our Board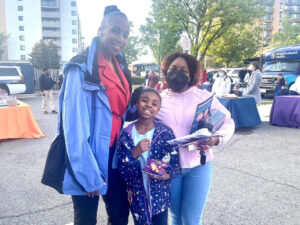 Dear Dream Makers and Friends,
We go with heart, we go with winners, we go with believers and dreamers, we go with courage, we go with conviction and honor and we associate with greatness to give greatness to our youth for them to be GREAT.
Our new Youth Impact Board Member, retired Marine Sergeant Major Robin Fortner grew up in the New York City Projects, joined the Marines, and excelled in leadership to a Sergeant Major Rank. She was recently appointed by the Secretary of Defense Lloyd Austin to Defense Advisory Committee on Women in the Services on June 22, 2022. She was YIP's program director for the first YIP inner city coed program –Alexandria YIP.
Robin is an impressive woman with outstanding leadership and a passion to mentor, guide, and positively impact the next generation of youth from our nation's inner cities.
We welcome Robin Fortner to our YIP Board of Directors!
Permanently Impacting Our Nation's At-Risk, Inner-City Youth