Skip to Content
YIP in Maize and Blue Tonight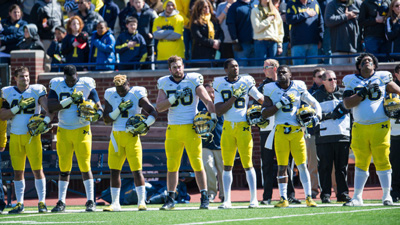 College football is upon us tonight! The season kicks off with a prime-time game, with our Dream Makers leading the Blue for Michigan and Coach Jim Harbaugh's first game. It is going to be all out in a tough place to play against a big-time PAC 12 team. A test of wills and measurement of where Michigan Football is at today as it marks itself on the gridiron for the first time under the Harbaugh Regime. Nothing but greatness to build from and a season of toughness, resilience, and application to the values of the Head Coach.
We are extremely proud to be part of this new era of Michigan Football and excited about our 25 YIP Mentors of the sophomore class that will don the Maize and Blue tonight. Two of the Michigan YIP mentors will be starting at Safety #5 Jabrill Peppers and at Offensive Line #52 Mason Cole with many of them providing play such as wide receiver with Maurice Ways #85, Ian Bunting #89 at TE, Brandon Watson # 28 at Defensive Back and Lawrence Marshall #93 at Defensive End.
Here is the roster of all of our YIP Michigan Players for your reference at the game tonight: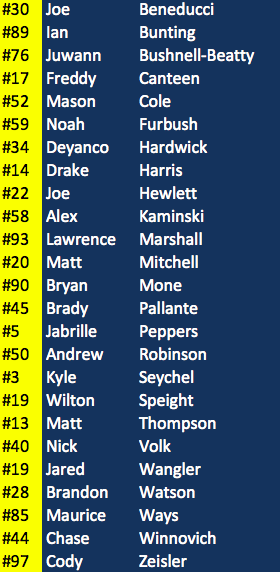 Just know that your support of our program at Michigan this summer has helped develop not only our 100 boys from Detroit but the 25 Wolverines you will see tonight in their leadership and character.
We thank you for your love of the game and support of YIP!
Go BLUE!
Respectfully,
Riki
Riki Ellison
Chairman and Founder
Youth Impact Program
Permanently Impacting Our Nation's At-Risk, Inner-City Youth