Skip to Content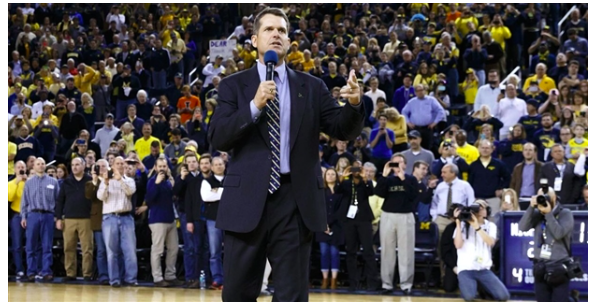 Dear Dream Makers, supporters, and friends,
Over the past two weeks, Head Coach Jim Harbaugh has led talks on our Youth Impact Program in Michigan and to the fan base and alumni of Michigan which he has received standing ovations for the impact on Detriot and on his team this program has had. The University of Michigan in addition has led with our program on their main website.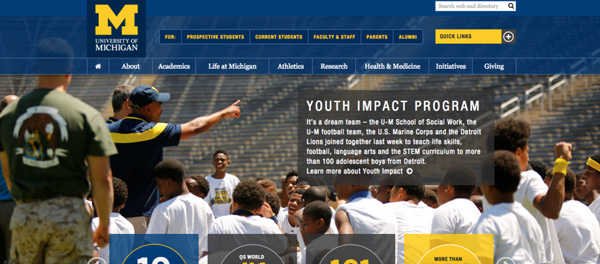 Here are some of the talking points Head Coach Jim Harbaugh is using in his speeches:
– The University of Michigan and our football program is so excited about the outreach and connection to the Detroit community through the Youth Impact Program. We believe it is a fantastic example of when people come together for a "common goal" of doing good.

– The focus on education was huge and the academic improvement in performance and attitude was off the charts. We think the students gained a real appreciation and understanding of the importance of a good education. Their test scores were the best in the history of the program.

– 29% improvement in math scores.
– 73% improvement in Language Arts – this was the focus of the program. Reading, reading comprehension, writing and vocabulary. During the program each student read a book from cover to cover.

3.The collaboration from the Detroit Public Schools, U.S. Marines, Police Athletic League (PAL), Detroit Lions and our football team was impressive. Everyone worked together to teach leadership, life lessons, academics and football to 100+ 10-14 year old kids from our neighborhoods in Detroit.

– Incredible speakers participated. We had former Michigan players (Billy Taylor, Devon Gardner, Larry Foote, Will Campbell) and Eric Hipple with the Detroit Lions. They spoke from the heart and provided great lessons to the students.

– Athletic Director Jim Hackett provided world class facilities for the duration of the program and embraced it from day one! All of his professionals in athletic facilities were amazing in their support on campus.

– We were overwhelmed by donations of support for the program. For example, a great Michigan Man, Quarterback and leader, John Wangler, provided over 500 articles of clothing. We had several local and national food organizations provided meals. It was amazing – we had more donations than we had meals.

– I'm so impressed with our Sophomore class from our football team. They worked as teachers, coaches and mentors for these youngsters. I believe there is a relationship that will last a very long time. Very very proud of them. From day one, when we introduced them to the program, they were excited to participate and it only got better as they got to know our neighbors in Detroit.

– Special thanks to program developer Riki Ellison for entrusting our football program with this responsibility. His daughter Wesley, a Michigan Alum and standout athlete, was our Program Director and she did a great job throughout.

– The support at the closing ceremonies by families from Detroit to the superb performance of our own Michigan Marching Band was a perfect way to end the two week program. The reaction and comments from the young men and their families was a validation of all the hard work.

– This is a great program and we look forward to building on the momentum that was created this first year.
Respectfully,
Riki Ellison
Chairman and Founder
Youth Impact Program
Permanently Impacting Our Nation's At-Risk, Inner-City Youth