Skip to Content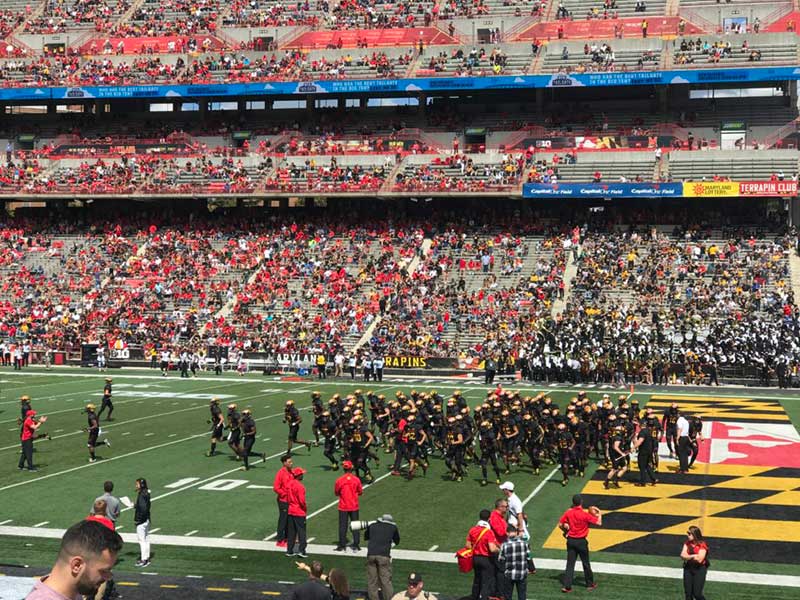 This past weekend the University of Maryland Football program invited our entire Youth Impact Program team to their opening home game against Towson.
We had a great turnout with our Public School Teachers, U.S. Marines, and YIPsters with their families in attendance to cheer on their undefeated Terps! It was a great experience for all, and for some, it was their first time attending a college football game.
Winners associate with winners and we continue to WIN in our effort to make an IMPACT on the lives of at-risk youth in the Washington DC area. This gave an incredible opportunity for our U.S. Marines to check in with our YIPsters and make sure they continue to be LEADERS in their community and ignite the change that we all believe in.
We will continue to make an impact on our youth across the country and ignite their hearts to continue to WIN!
Three out of our five YIP college universities remain UNDEFEATED!
Photos from YIP Day at Maryland
Permanently Impacting Our Nation's At-Risk, Inner-City Youth