Skip to Content
We Have Made an Impact in Detroit
We have made an impact in Detroit, Michigan!
On the Academics, the 2019 Michigan Youth Impact Program is a resounding success with the achievement of the best executed Youth Impact Program run of our 5-year history with the University of Michigan. The academic test results show a significant increase in each of the three subject areas:
English Language Arts – 69%
Math – 24%
Science/STEM – 85%
These results are directly accountable to the positive teaching controlled environment and our unique academic curriculum shaped by our Detroit Public School Teachers in their articulation, motivation, and teaching skills which were supported by our Michigan student-athlete mentors, with an overall ratio of 4 to 1, mentor to youth. We have changed the game with our academics, lit the passion of our youth from Detroit to love to learn, to love to be educated and to value education as a critical skill in their success.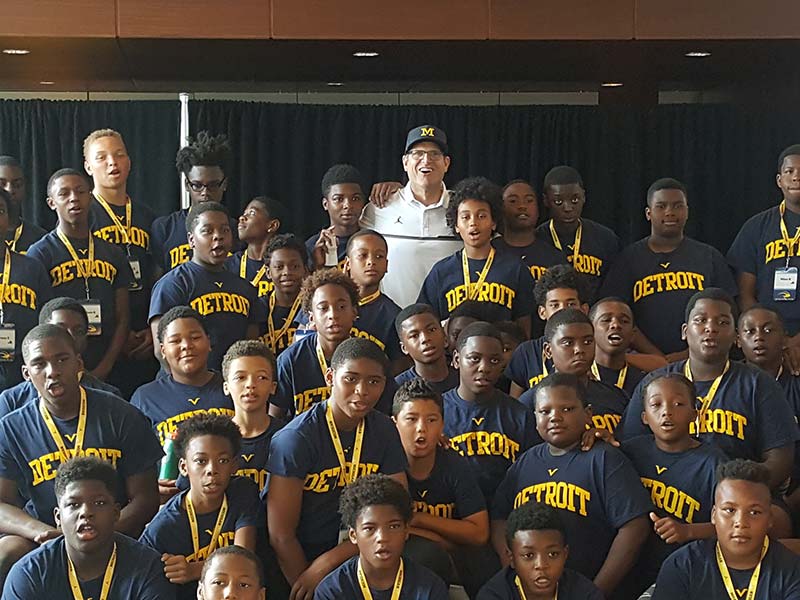 On Leadership, the Michigan Youth Impact Program with our Marines, Student-Athletes and Program Director instilled the core values and the YIP Ethos with our youth daily, by the example of actions, and reciting this ethos:
I will always place the team first
I will never quit or accept defeat
I will always treat ALL people with respect
I will always set an example for others to follow
We were very honored to have Marines who were steadfast and diligent in their ability to be exemplars of leadership for our youth. The program day started with the arrival of participants and Marines before 7:00 am at the bus stops in Detroit and the end of the day commenced when the families picked the youths up with the Marines at 5:15 pm. This routine was paramount in setting the tone and building relationships between the Marines and boys. During the day, the Marines worked with small groups, provided 1-on-1 direction and encouragement.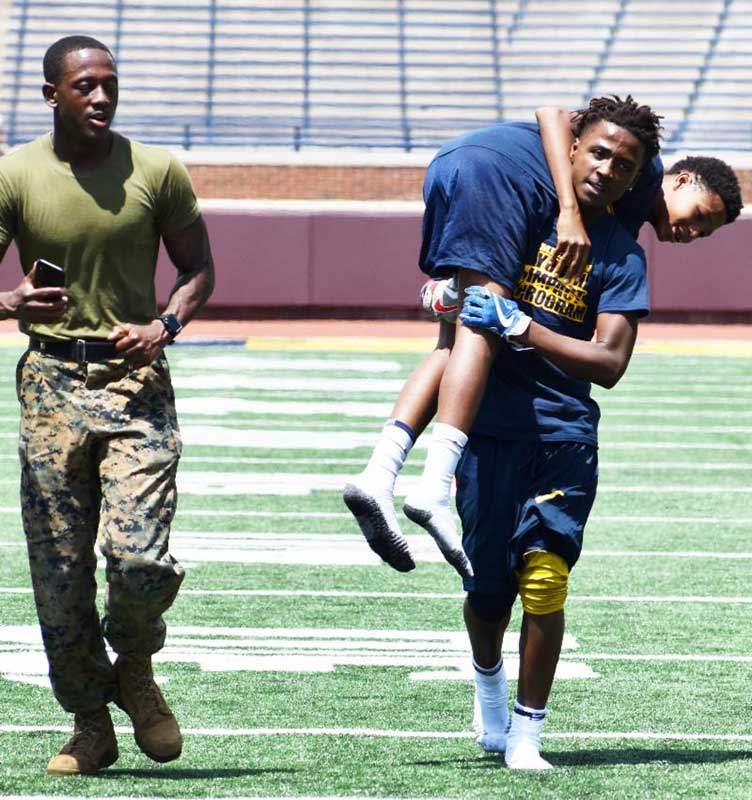 Life skills was a raw and honest look at the life of our youth and how they can be the change agent for themselves and others. Issues of race relations, dating, communication, and hygiene were presented and addressed head-on without fear and with understanding. Professional athletes, successful businessmen, and college players shared their stories and made connections with our life skills lessons.
Finally, the love and support from the families that showed up to the last day of our 2019 Michigan YIP was the biggest turnout we have ever had. It was unprecedented.
We are the bridge of trust and we are building that bridge brick by brick, boy by boy, student-athlete by student-athlete from the inner city of Detroit to the University of Michigan. We are changing lives together and they all know that "We believe in each and every one of them"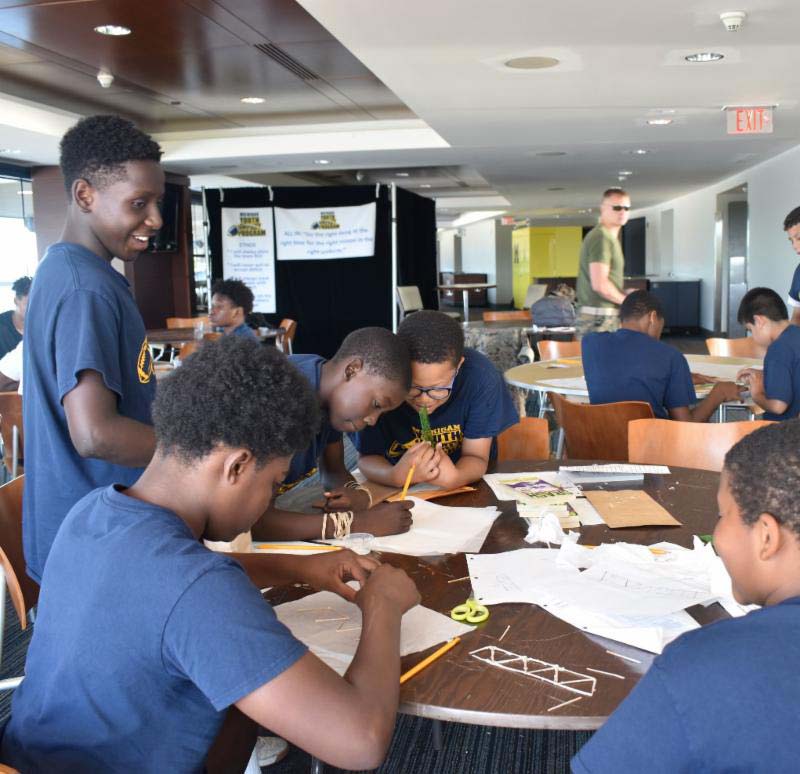 We thank you for building Trust, dreaming Big with us and making a lot of Dreams Happen in Detroit.
Permanently Impacting Our Nation's At-Risk, Inner-City Youth