Skip to Content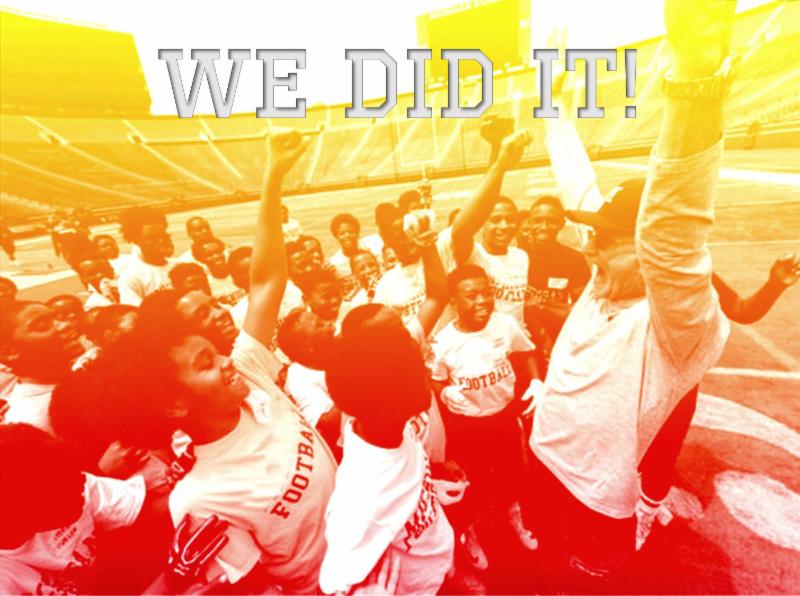 Our goal for 2017's fundraising goal was to raise $350,000. With your amazing support, belief, and contribution, we together achieved, met our goal, raising a total of $351,283! We could not have done it without the dream-making efforts of each and every single one of you!
Thank you for being a game-changer & life changer to our at-risk youth in our 2017 programs in Chicago, Detroit, Honolulu, New York City, and Washington DC. We are making significant positive actions on the social issues that our nation faces in our inner cities. We are igniting hearts, we are igniting trust in education, academic institutions, leadership, and enabling grit to dream big and courage to lead to win. With your donation, you are a leader, a winner, and part of a team that is going after it with our nation's at-risk issues with our inner-city youth.
We are honored to announce and congratulate our YIP Board of Director, John Rood as the United States Congress voted 81-7 to become the Undersecretary of Defense for Policy! John has been an avid strong visionary supporter for YIP for over a decade. We accept his resignation as a Board of Directors of the Youth Impact Program to serve our Nation.
Happy New Year!!!
Permanently Impacting Our Nation's At-Risk, Inner-City Youth