Skip to Content
The Heat Is on in Arizona YIP!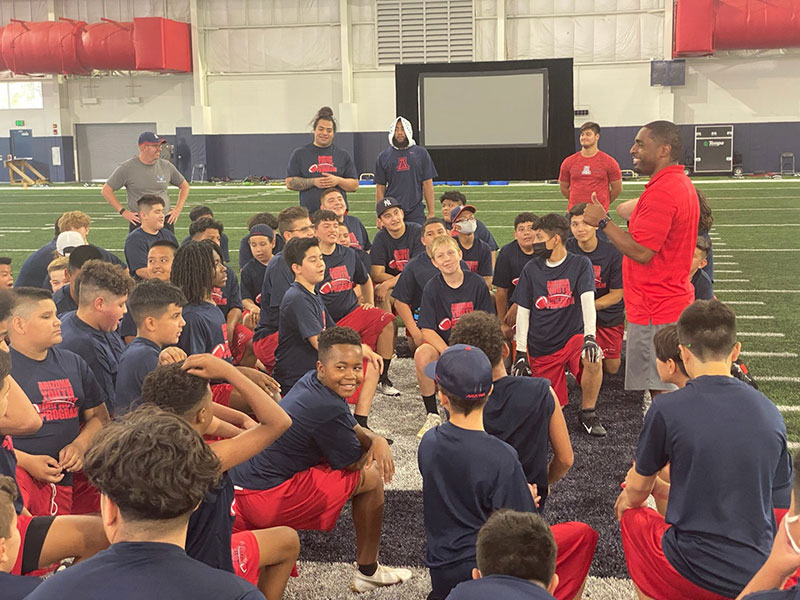 We turned up the heat with the heat in our Arizona YIP program which kicked off last Monday in Tucson. We are moving, shaping, and impacting our youth through as well as our Student-Athletes of the University of Arizona and our Airmen from the Davis Monthan Air Base. We are building trust, developing core relationships, instilling discipline, teaching academics, and surrounding them with stellar leadership. At the core of our program, we have instilled the ethos, a joint U.S. Air Force and University of Arizona unity.
ETHOS
* I will always give maximum Effort
*I will keep a positive Attitude
*I will be mindful of my Treatment of others
*I will Support and Encourage my team
*I will strive for excellence in all I do
This ethos is recited throughout the day and is incorporated in all aspects of the Arizona YIP. This ethos is a common purpose that unites everyone in the program, and it unites all of us! The University of Arizona Football team is striving to continue to make things personal within the community, University of Arizona Athletic Department Article.
The Heat is On forging Unity of Common Purpose at our Arizona YIP.
Thank you for bringing the Heat!
Bear Down!
Permanently Impacting Our Nation's At-Risk, Inner-City Youth