Skip to Content
Super Bowl, Super Dreams, Dream Makers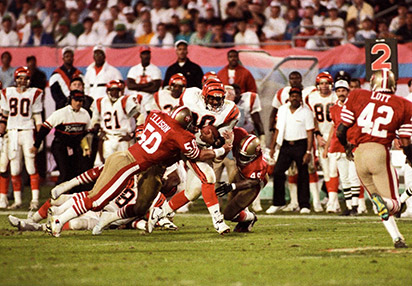 Dear Dreamers and Dream Makers,
America's most popular and iconic sporting event, the Super Bowl, represents the greatness of the American spirit spurred by a Dream to be great, and embodied in the vision of the Youth Impact Program by Founder and CEO, Riki Ellison, a three-time Super Bowl Champion.
Since 2006, the Youth Impact Program (YIP) continues to set the standard as a national leader through its programs and people for social change & equity in creating life-altering opportunities to disadvantaged, 'at-risk' youth throughout our Nation.
The Dream to be great serves as the motivation for Dream Makers to provide an opportunity to ignite at-risk Youth to Dream and to pursue those Dreams.
At the core of the YIP mission is inspirational leadership and engagement provided by NCAA Student-Athletes at our Nation's top programs who serve as mentors to the youth, alongside our military leaders, to instill character, and inspire Hope, and bring the greatness of the Youth and themselves.
As a result of the YIP model, over 40 former NCAA Student Athletes serving as YIP Mentors have been drafted into the NFL. In 2019-2021 alone, over 18 Student Athletes serving as YIP Mentors were drafted. Since 2017, a total of six NCAA Student Athletes and YIP Mentors were 1st round draft picks to include Jabrill Peppers, Devin Bush, Jr. Rashan Gary, DJ Moore and Darnell Savage.
David Long, a former YIP Mentor at Michigan, a starting defensive back this season for the Los Angeles Rams has been instrumental in advancement to Super Bowl XVI. He is living his Dream, and an inspiration to the YIP Youth who he mentored and inspired to seek out their own Dreams!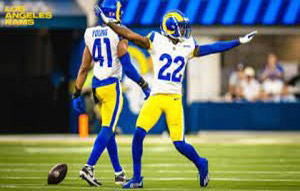 This is Americana, this is the Super Bowl, this is about Dreams and Dream Makers who make Dreams come True! Thank you Dream Makers for Making Dreams Come True!
You may view Riki's interview as the first and only New Zealander to play in the NFL and become a three time Super Bowl Champion here:
https://www.rnz.co.nz/national/programmes/afternoons/audio/2018830180/nz-nfl-player-on-his-career-and-picks-for-the-superbowl
Permanently Impacting Our Nation's At-Risk, Inner-City Youth