Skip to Content
Hawaii 'Hui' Making Dreams Come True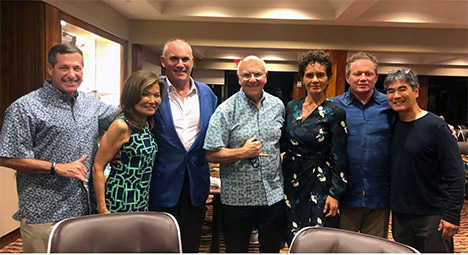 Hawaii represents the 'Piko' of a magical location as the world's most remote island chain, isolated 2000 miles in the middle of the Pacific Ocean, in the heart of Polynesia, where East meets West, an unmatched global intersection for exchange of culture, innovation, and passion to make an impact on the greater good!
The YIP team fused together in Honolulu as a 'Hui' to set conditions for a major breakthrough in evolution of YIP towards our full potential as the Nation's premier leader in cultivating social change and life-altering programs for 'at risk' Youth.
What began in Hawaii in 2017 followed by three years of phenomenally successful programs to Give the Dream to Hawaii Youth, culminated with a sincere demonstration of resilience in 2021 by conducting a hugely successful program when others said it cannot be done, in the face of a global pandemic, in order to keep our promise to our Youth when they needed us most! In the process, Hawaii YIP earned the highest respect and trust of community leaders throughout the state for comprehensive support and now leading the way in implementing the newly established YIP Program standards of excellence.
Our Hawaii Youth Impact Program Hui with Honolulu Mayor Rick Blangiardi, Shelia Medeiros, Trey Johnson, Roy Yamaguchi, Sharon Brown and Anthony Spadaro – Leadership Team – One team – Giving the Dream to make the Dreams of our youth in the middle of the Pacific – Cultivating Social Change in and with the community of Honolulu and Hawaii.
Permanently Impacting Our Nation's At-Risk, Inner-City Youth