Skip to Content
Happy New Year – Together We Impact Lives!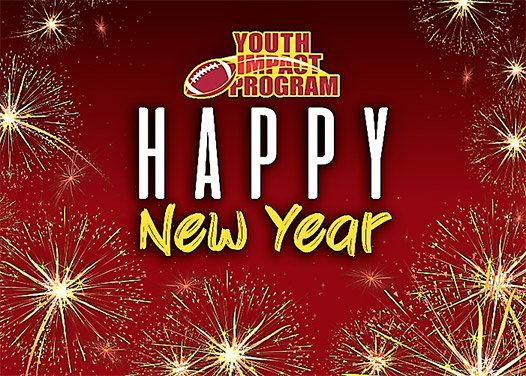 Dear Dreamers and Dream Makers,
You make Dreams possible for 'at-risk' Youth to aspire to become our next generation of leaders, making our communities and country stronger. YIP is the Answer to overcome many of the equality and social issues we face today!
Thank you for making it possible to change the trajectory and provide life-altering programs to over 3200 'at-risk' Youth during 39 events in 15 states with cutting-edge STEM based academics, character and leadership development provided by world-class mentors led by US military and NCAA student-athletes at our Nation's finest academic institutions since 2006!
In 2021, we boldly stood out front and led by example in a demonstration of resilience and perseverance by providing highly successful programs in Arizona and Hawaii, despite unprecedented challenges posed by the global pandemic and social challenges. We will never forsake our Youth!
Together, we inspire Youth lives through our association with Excellence currently evidenced by four of our most recent YIP programs (Michigan, Utah, Maryland, Hawaii) earning bids to bowl games to include the Rose Bowl and BCS National Championship. Winners Associate with Winners!
Moving forward, we are excited for our exceptional YIP leadership committed to reach our vision and destiny to touch more youth throughout our Nation. We look forward to our best year ever in 2022!
Because of your commitment, our 2022 goals include expansion of more programs nationwide, and the first-ever offering of YIP programs to female Youth!
We are Champions and Winners! We are Dreamers and Dream Makers!
Happy New Year Dream Makers!
There is still time to make a year-end tax-deductible donation to make life-changing Dreams come true!
To make a donation, please click here.
Riki Ellison
Founder and Chairman
Youth Impact Program
515 King Street, Suite 330
Alexandria, VA 22314
Permanently Impacting Our Nation's At-Risk, Inner-City Youth