Skip to Content
Off Into the Wild Blue Yonder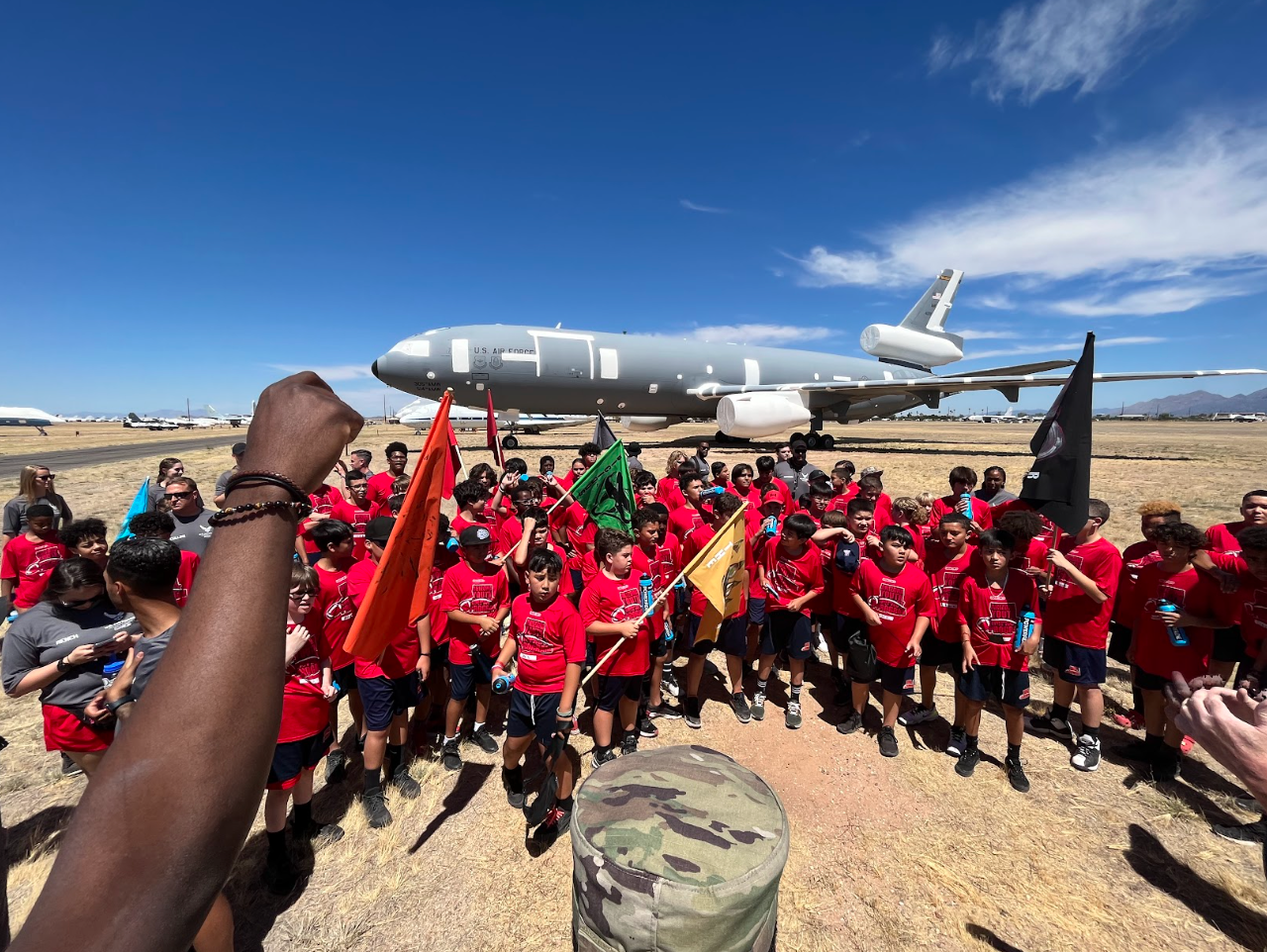 The 2023 Arizona Youth Impact Program is operating at full speed impact providing opportunities, knowledge, trust, and dreams for the YIP Team!. As part of the current AZ YIP curriculum, a field trip to United States Air Force Davis-Monthan AFB (DMAFB) was conducted for the students and leadership staff. The DMAFB Desert Lightening Team including the 355th Fighter Wing and 309th Aerospace Maintenance and Regeneration Group (AMARG) provided our AZ YIP participants an exciting, hands-on opportunity to experience aviation operations alongside our military and civilian professionals dedicated as protectors of our freedom. Our Arizona YIP youth included rookies going through the program for the first year as well as those seasoned with experience from last year. They gained group and one-on-one mentorship and exposure throughout the visit which ended with enthusiasm and self-confidence to increase their roadmaps for team and personal growth to achieve their desired goals.
Last week, On Thursday, June 15 the young wildcats field trip mission to U.S. Air Force Base DMAFB included participating in demonstrations of world-class operations and understanding the network of teamwork required to meet mission objectives. Exposing the youth to the relevant world of multiple aerospace maintenance careers including avionics, electricians, fabrication & machinists mechanics, engineering, security (physical & cyber), and logistics support.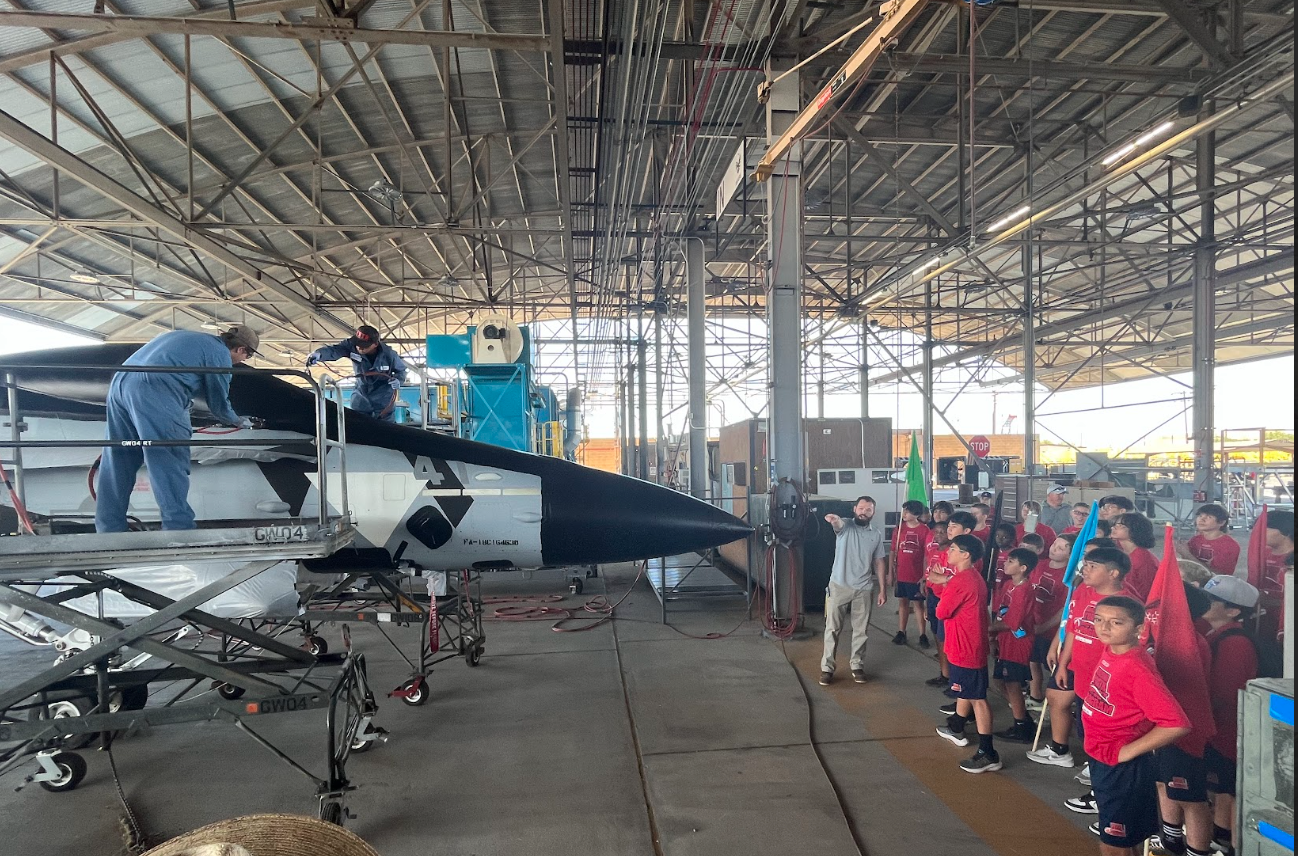 The morning started with observing a demonstration of the military working dogs and understanding different elements of physical security. The Explosive Ordinance Disposal (EOD) Team followed with discussions on the mission and utilization of robotics and protective wear used in performing operations. Interest was at a high as they transition to AMARG. The YIP Annual Commander's Run down AMARG Display Row was met with amazing enthusiasm – our youth participants lined up ready to sprint to the finish line! The squadron teams continued with an in-depth discussion on AMARG's role in national defense by providing depot-level aircraft maintenance and storage operations. STEM-specific examples provide students with real-world applications of applications presented during classroom work by YIP leadership. AMARG maintenance artisans briefed production work operations to the students outlining the development of requirements, engineering management, safety, quality, logistics, program management, and maintenance execution to success for the AF mission. Our youth participants were engaged and provided excellent feedback during the time spent at F-16, A-10, F-18, and KC-10 aircraft stations. The understanding and value of knowledge, dedication, purpose, and overall spirit expressed motivated all! The energy level for all was sky high as they finished the field trip with an outstanding review of displayed A-10, C-130, and HH-60 aircraft. Aircrew and maintenance personnel spent time with each student to teach the capabilities and missions supported by each of the weapon systems.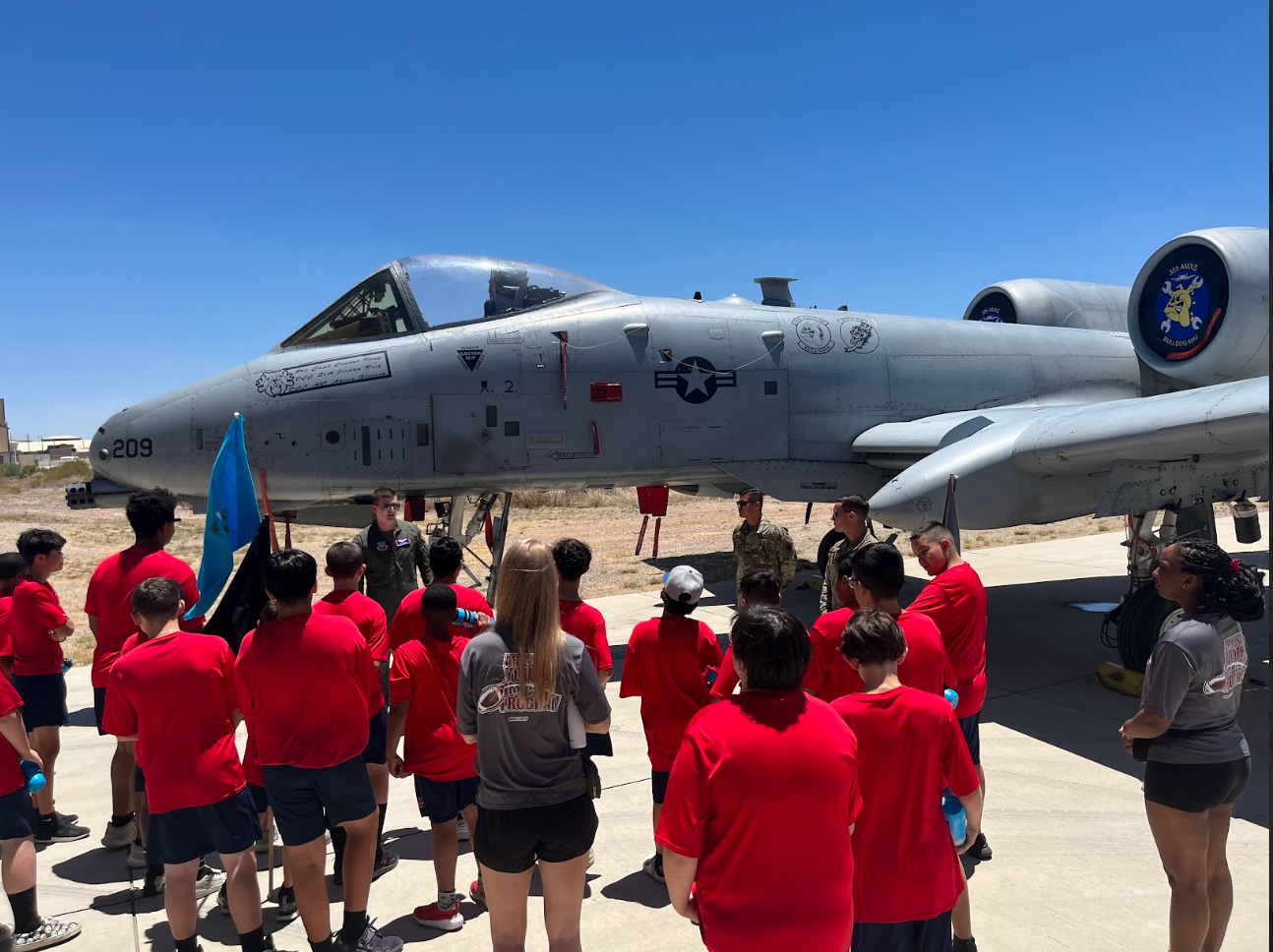 The win was for all who participated including those learning as well as the subject matter experts conveying their knowledge and passion for aviation and the tremendous satisfaction received in knowing their efforts make a difference to our nation's security and defense.
"As part of the DMAFB DLT, we anticipate the participation each year with the AZ YIP Team! The ability to mentor youth in the opportunities that exist within aviation and national defense, combined with communicating the AF Core Values – Integrity First, Service Before Self, and Excellence in All We Do is a win for all to celebrate!" Ms. Nicole Chance, the AMARG YIP Manager.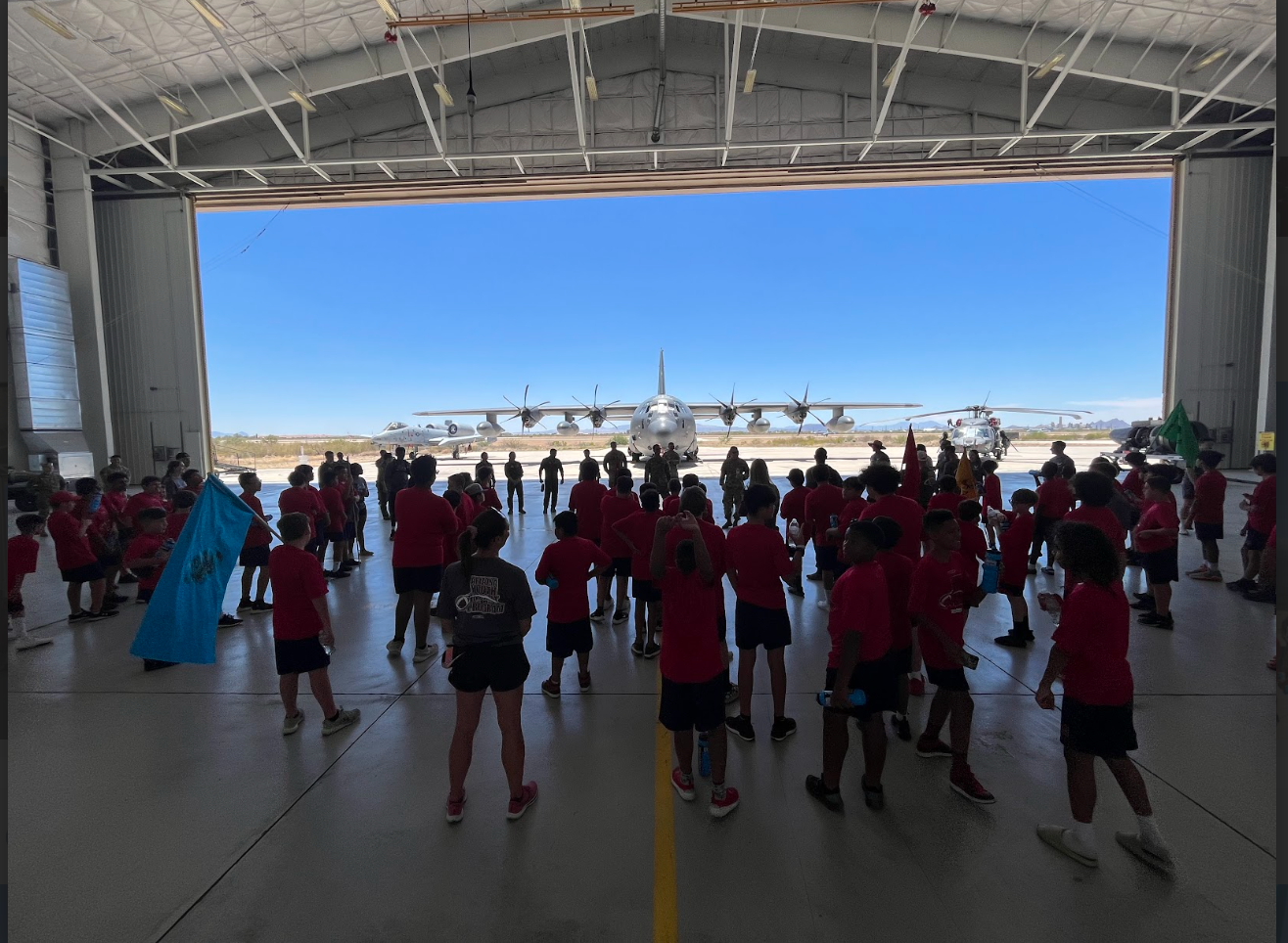 Permanently Impacting Our Nation's At-Risk, Inner-City Youth