Skip to Content
Dear Dream Makers,
Last night we kicked off the Maryland Youth Impact Program with Draft Night. It was a great turnout with our Student-Athletes, Public School Teachers, U.S. Marines and YIPsters with their families to welcome and celebrate their participation in the program! It was a sight to see with some returning faces that will be at the forefront of the program to step up and become leaders.
Winners associate with winners and we continue to WIN in our effort to make an IMPACT on the lives of at-risk youth in the greater Washington DC area.
Coach DJ Durkin speaking about his Student-Athletes involvement in the program, "our guys get as much reward out of it, than even you do. This is such a great design. In our program, you know we use words in our core values about respect and honesty. We talk about control the controls, your attitude, your effort, your enthusiasm those are the things we talk about. It goes hand in hand with this camp of what's learned with the teachers tutoring during the day, with the marine corps involvement, with our player's involvement and football." Coach Durkin shares his enthusiasm about YIP, "this is an amazing program. To me, it's a game-changer. It's a life-changer for a young man to go through this program certainly to look back on the rest of your life."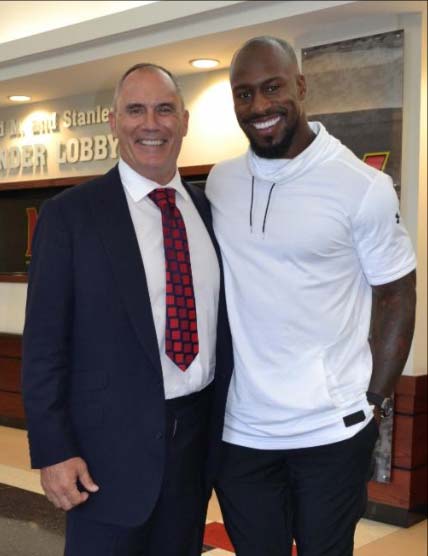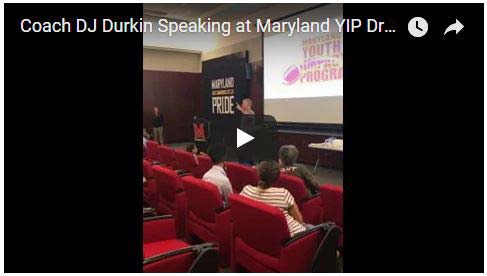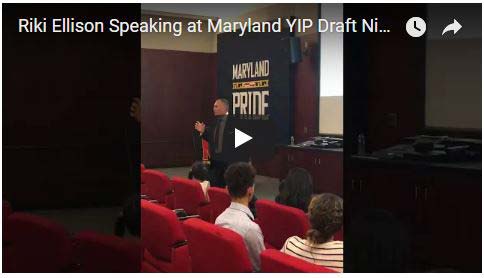 Riki Ellison sharing the history of YIP and the two things he wants from the boys saying, "We're going to change their lives in two weeks. In two weeks we want two things from them. We want to ignite their heart and their passion to be big and dream big and we want them most of all to lead." Riki closes with stating what it's all about, "I'm not the fastest guy like Vernon or the biggest guy, I've got heart. It's about heart!"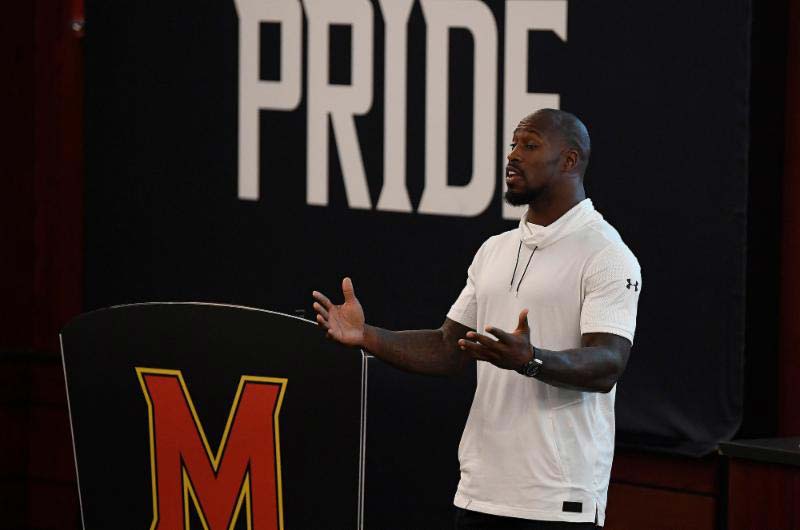 Vernon Davis sharing his wisdom back at his alma mater, "since I walked in, I kept hearing the word trust, trust. When you have trust, that means you have faith. You have faith in everything that you are doing…I learned how to be that individual that anyone and everybody could trust. It starts on the football field. My quarterback has to trust me, he has to rely on me, I have to be reliable for him in order for him to complete a pass and why is that important to me? Because I want to succeed!"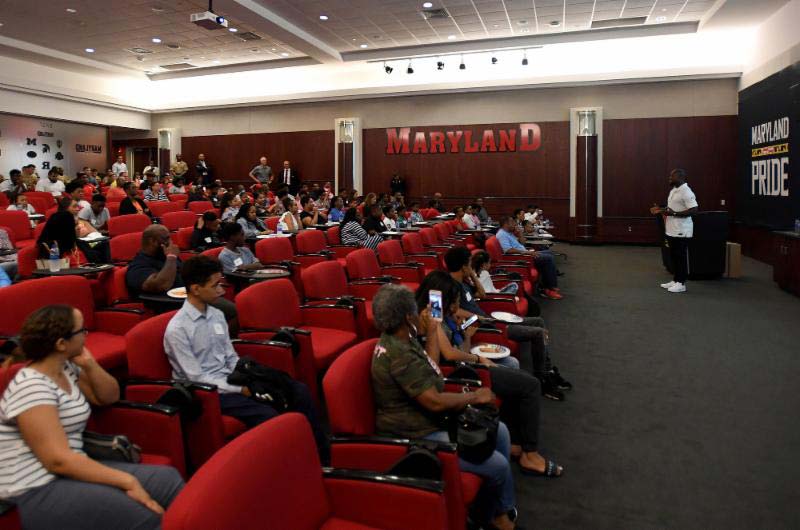 We are creating trust and relationships here at the Maryland Youth Impact Program!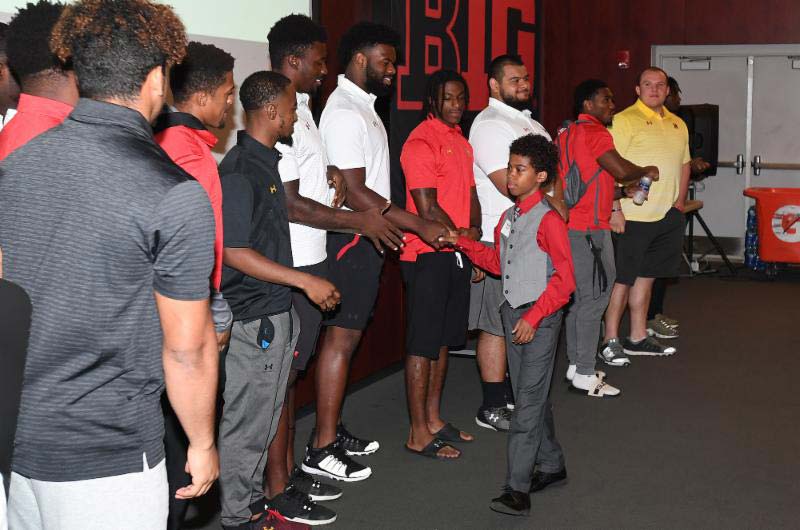 Photo Credits: Maryland Athletics
Permanently Impacting Our Nation's At-Risk, Inner-City Youth