Skip to Content
Hitting Home – Terrapin Turf!

YIP has partnered with the University of Maryland to host our program in Summer 2016!
We are extremely honored and excited in announcing that we have partnered with the University of Maryland to host our Youth Impact Program this Summer in 2016. We will be targeting our nation's most challenging inner cities of Baltimore and Washington D.C. with their youth at risk to make CHANGE and IMPACT that will make a difference.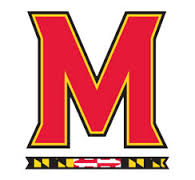 The Head Football Coach of Maryland, DJ Durkin made the decision to host our program on the University of Maryland Campus in College Park, Maryland. The program will be held from July 11th through the 22nd of July, 2016. Their Assistant Director of Football Operations/Camp Director, Dan Pallante will be the University of Maryland Youth Impact Program Director, and student-athletes from the University of Maryland's football program as well as staff from their Athletics Department will be included in our Maryland YIP program.
We believe that with the great institution of the University of Maryland and its student-athletes, we can go big and make positive change and long term impact in Baltimore and in our Nation's Capital to seed, develop and bring forward trust in the minds and hearts of young leaders that will make our nation a better place.
We are personally engaged and thrilled to bring our program back to where the roots of our YIP concept were first thought of over 15 years ago when I was a Head Coach of TC Williams of "Remember the Titans" implementing the basic elements of our great idea. With the harsh issues of Baltimore last summer, it is time to evoke trust, break down barriers and provide access to a great University in the epicenter of two major inner cities of Washington D.C. and Baltimore.
We are hitting Home and we are hitting home runs as we empower our young dreamers to go big and make a change!
Join us this summer with the Terrapins!
---
The Youth Impact Program is a non-profit organization that relies on donations and grants to achieve its mission. Your generous and tax-deductible contributions allow the YIP to continue its mission and we appreciate your participation and generous donation which can be submitted by filling out the form below.
Donate Now and Help Make a Difference for Our "at-Risk" Youth
Your support ensures that YIP can continue to empower at-risk youth nationally!
Permanently Impacting Our Nation's At-Risk, Inner-City Youth