Skip to Content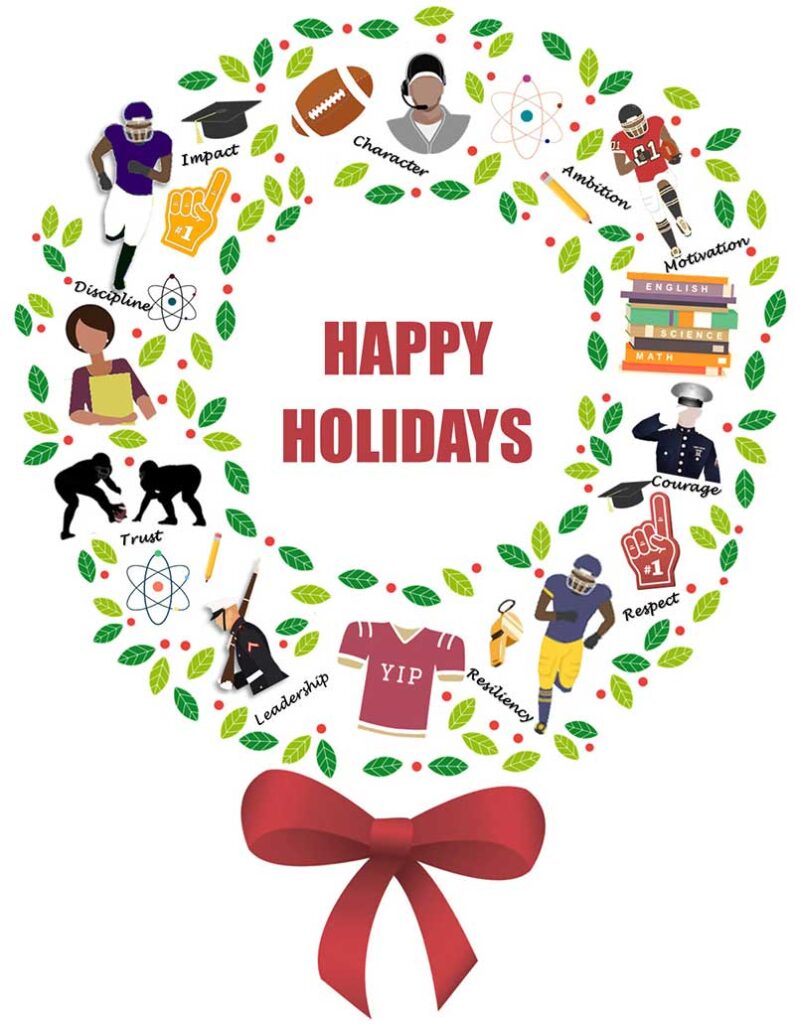 From our YIP Family to yours,
Merry Christmas and HAPPY HOLIDAYS!!!
We want to thank each and every one of you for making 2016 a year of winners and impact!
We are closing the year visiting Rutgers University in New Jersey and Penn University in Philadelphia as they both are wanting to host our program next year with us. To start the new year, we will be visiting the Coast Guard Academy, LSU, Texas, and the University of Southern California.
We are dreaming big and going big just like you!!!
If you haven't already, please consider YIP in your charitable giving this year as we expand this great program making our country better. There's still time to have your contribution count before the end of the year to claim it on your tax deductions.
May All Your Dreams Come True, Merry Christmas, and Happy New Year!
Permanently Impacting Our Nation's At-Risk, Inner-City Youth