Skip to Content
David Price Jr., youth participant in first YIP at USC in 2006, now a public-school teacher and role model for 'at- risk' Youth in Los Angeles reunites with Riki, Nov 20, 2021
As a result of the change in life trajectory provided by YIP, David overcame tremendous life challenges as an underprivileged 'at risk' youth from inner-city Los Angeles to blossom and achieve his Dreams by earning an athletic scholarship and college degree, now serving as a schoolteacher and role model, giving back to 'at-risk' students in an inner-city Los Angeles school district, inspired by his own YIP experience, now paying forward to change the lives of Youth as our future generation of leaders!
David represents over 3200 'at-risk' Youth impacted since 2006 in over 39 programs held in 15 inner cities, exposed to cutting edge STEM-based academics, world-class character development with military mentors and NCAA student-athletes at premier academic universities throughout the country. YIP continues to lead the way in social change, exposure, access, and leadership development!
Donate today to make Dreams come true!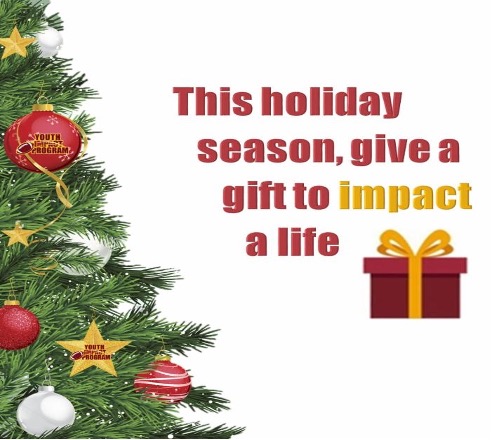 Join us for a 'Season of Giving'
to Make Dreams Come True!
Dec 16-31, 2021
Please consider YIP for your charitable giving this year as we expand this life-changing program to reach more Youth and make our Nation stronger.
Be a Dream Maker!
To make a donation, please click here:
Permanently Impacting Our Nation's At-Risk, Inner-City Youth