Skip to Content
Arizona Youth Impact Program Breakfast of Champions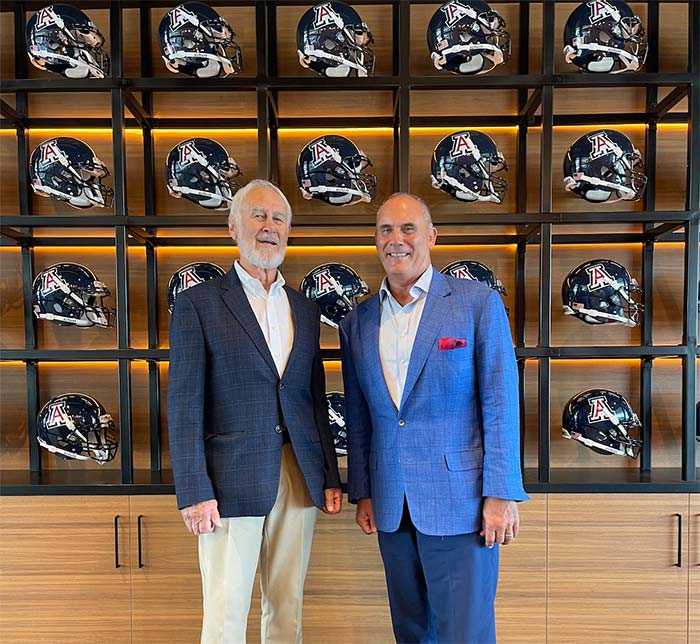 Dennis Gray and Riki Ellison at the Arizona YIP Breakfast of Champions – September 8, 2021
It was meant to be an Arizona Youth Impact Program "gratitude breakfast" where YIP could acknowledge partners, donors, and program leaders for all they did to deliver the first post-COVID YIP Program so successfully in Tucson this summer. It ended up being much more than that!
The YIP goal of having every program component involved in a community Partnership working together to make an impact on at-risk youth was clearly evident in achieving the high success achieved during the Inaugural program this summer. Leaders from the University of Arizona, Davis-Monthan Air Force Base, and Arizona YIP staff shared examples of how this had occurred, and, further, of how adults in the program had "grown" too. The speakers from the donor community – representing the solid backing that helped set the program in Tucson up for success – confirmed their wish to continue support based on their observations of the positive impact on the Youth and overall success of the program.
The creation of a WINNING program for student participants needs the adults in the program to also bring 'winning' attitudes – which they had so clearly.
In celebration, YIP youth participants, parents, teachers, and mentors are invited to a Tailgate celebration prior to the football home season opener between the Arizona Wildcats versus San Diego State on September 11. The YIP participants will be recognized during the game along with our professional US Air Force 'Airmen' who served as mentors along with our Wildcat football players who teamed together to form a team of Winners and mentors to our Youth.
The future of YIP in Tucson seems sound. That's a WIN-WIN for Tucson students, and for the Teachers and Mentors who work with them, and for the University of Arizona, Davis-Monthan AFB, and for the entire Tucson Community.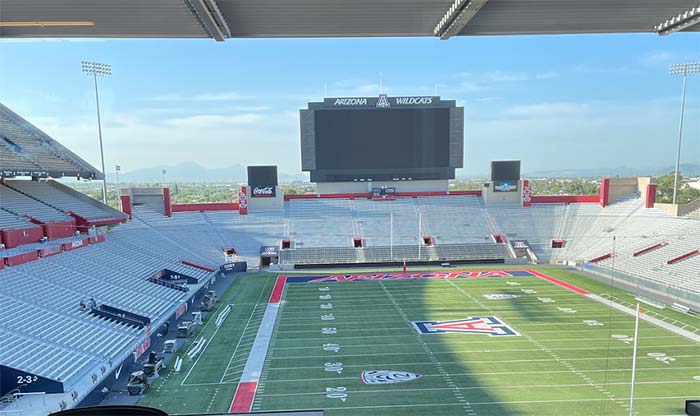 The University of Arizona Stadium from the YIP Breakfast of Champions – September 8, 2021
One Team! All Champions!
Permanently Impacting Our Nation's At-Risk, Inner-City Youth