Skip to Content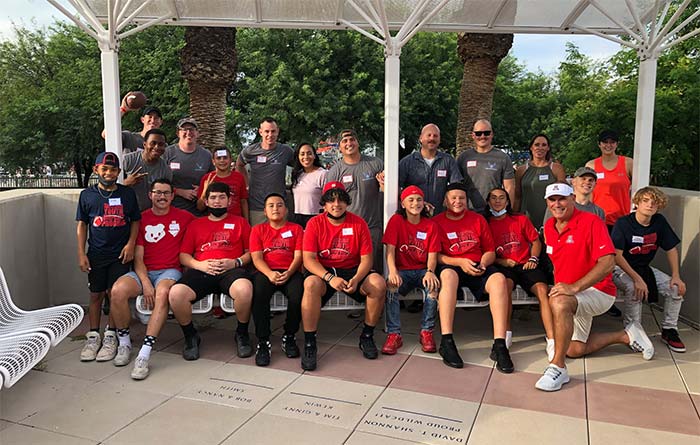 Arizona YIP participants enjoy bonding at the TaIlgate event at the University of Arizona on Sept 11.
A Day to Remember '9-11″ captures the memorable celebration of the inaugural Arizona Youth Impact Program culminating with an exciting Tailgate on Saturday, September 11 prior to the Wildcats season opener where the entire Arizona YIP family gathered for a very special day for all. The YIP 'family' consisting of YIP youth participants, family members, teachers, donors, and Air Force mentors were hosted to an impressive venue on the University of Arizona campus where they were able to bond and rekindle their amazing, shared experience and lifelong relationships established in June. They were eagerly met by numerous Tucson-based leaders to include the University of Arizona President, Wildcat cheerleaders, educators, donors, supporters, and Champions of YIP. This was the first game experience for most of our Youth!
The excitement carried over into the Wildcats Stadium where the YIP family shared the game experience together, highlighted when featured on the Jumbotron, followed by the Air Force mentors and Teachers being recognized on the field during the second quarter. In addition, the professional Air Force personnel from nearby Davis-Monthan who performed so admirably as Mentors for our Youth were recognized for their dedicated military service in the wake of the 20th anniversary of '9-11.' The event itself was a celebration on many levels to include the freedoms we all enjoy as Americans and celebration of YIP mission to unlock the potential of our youth to make their dreams a reality!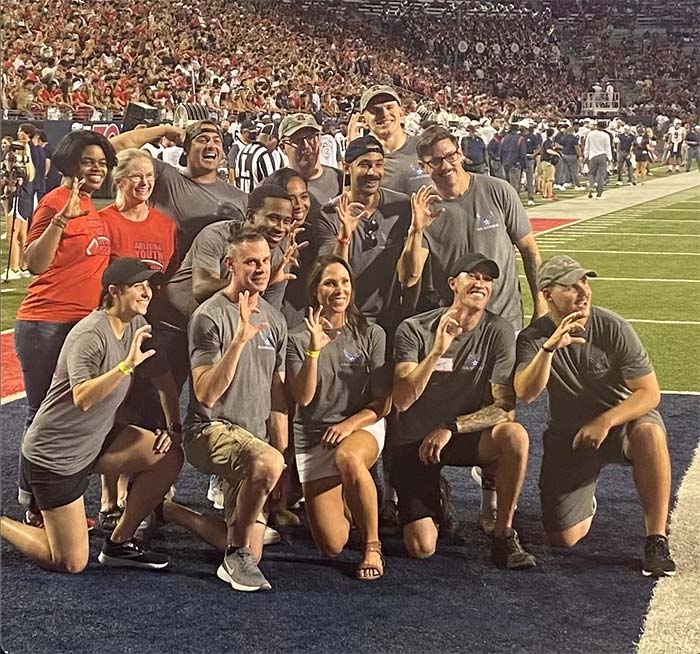 Arizona YIP mentors consisting of teachers and Air Force personnel from Davis-Monthan were recognized during the University of Arizona football game on Sept 11
In reflection, the Arizona YIP program and the '9-11' Tailgate and game experience is a bold statement that embodies ALL that we attempt to instill in our Youth, as a program that delivers on its promise to provide a life-changing experience to our at-risk Youth, shining brightly through a storm of challenges posed by a global pandemic and social injustice, with a demonstration of resilience, perseverance, and teamwork to provide hope, inspiration, and Dreams to our Youth.
Arizona Youth Impact Program participants at '9-11' game at the University of Arizona
We stand strong! We are One Team, One Family! All Champions!
Permanently Impacting Our Nation's At-Risk, Inner-City Youth