Skip to Content
Youth Impact Program Announces Official Partnership with Alexandria City Public Schools
Youth Impact Program Announces Official Partnership with
Alexandria City Public Schools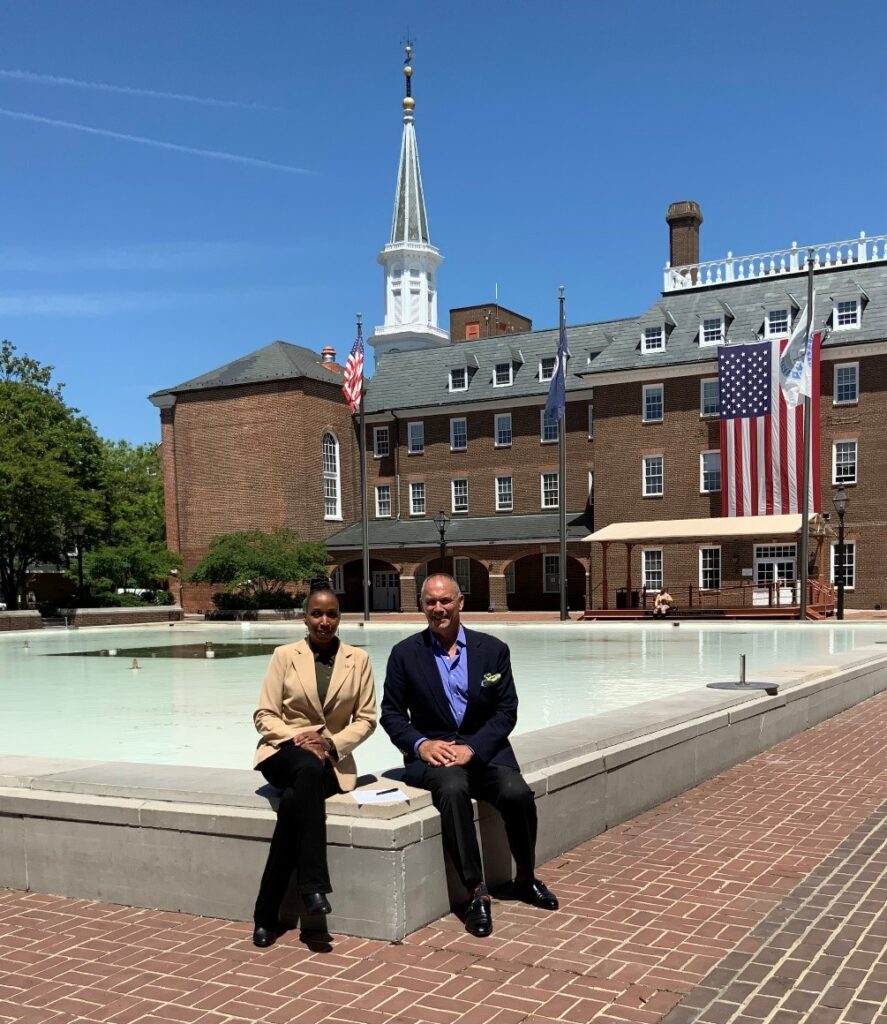 Alexandria YIP Program Director Robin Fortner and YIP Founder Riki Ellison displaying historic Partnership Agreement with Alexandria City Public Schools (ACPS) at Alexandria City Hall.  May 10, 2022
Dreamers and Friends,
Bringing the best Education, creating enduring Trust and providing stellar Leadership from within our community makes permanent positive impactful social change in the lives of our urban city, at risk and challenged youth from within our own community. We are bringing the best experiences, leadership and lessons learned from 17 years of investment in at risk youth in 15 inner cities across this nation to Alexandria, Virginia. With the extreme challenges of COVID and Social inequality that our nation's inner cities have faced, Alexandria has been at the forefront in the Washington DC area. Alexandria is my hometown and have witnessed these immense challenges to our community over the past two years. It is time to make impactful change and bring what we have done successfully for the betterment of the city of Alexandria and our community.
With two decades of leadership for 'at risk' youth as a catalyst of social change in 39 programs in 15 inner cities throughout the Nation, as the Founder of the Youth Impact Program https://www.youthimpactprogram.org/ I am extremely honored to announce an historic five-year Partnership Agreement with Alexandria Public City Schools led by Superintendent, Dr. Gregory C. Hutchings. Jr.
The Youth Impact Program (YIP) with Alexandria Public City Schools (APCS) are joining together to improve academic, life and leadership skills for 6th, 7th and 8th grade boys and girls from the City of Alexandria.
As a result of the Partnership, YIP will launch the inaugural 2022 Alexandria Youth Impact Program on June 13, 2022. The Alexandria YIP will run through June 24th at Cora Kelly School for over 200 youth through dynamic programs designed to ignite a passion for STEM based learning, develop a respect for others and institutions, sound life skill decision making, to have courage to lead and be part of something bigger than themselves, in preparation as the next generation of leaders.
The inaugural Alexandria YIP Program will be led by former Marine Sergeant Major, Ms. Robin Fortner during its historic inaugural program this summer.
For more information or to register for the 2022 Alexandria Youth Impact Program, please go to https://www.youthimpactprogram.org/
Thank you for Making Dreams Come True!
Give the Dream!

Riki Ellison
Youth Impact Program
Chairman & Founder
515 King Street Suite 330
Alexandria, VA 22314
703-299-0060
To donate click here:
www.youthimpactprogram.org/donate
Permanently Impacting Our Nation's At-Risk, Inner-City Youth