Skip to Content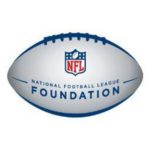 Dear Dream Makers and Friends,
We at our leadership core through the entire program to the young student-athletes are made up of former, current, and future NFL players as is our former, current, and future United States Military Service Members and Veterans who too are at the core of our program. It is a remarkable and very powerful competitive cauldron that produces character and leaders from our participating at-risk youth across the country in our communities.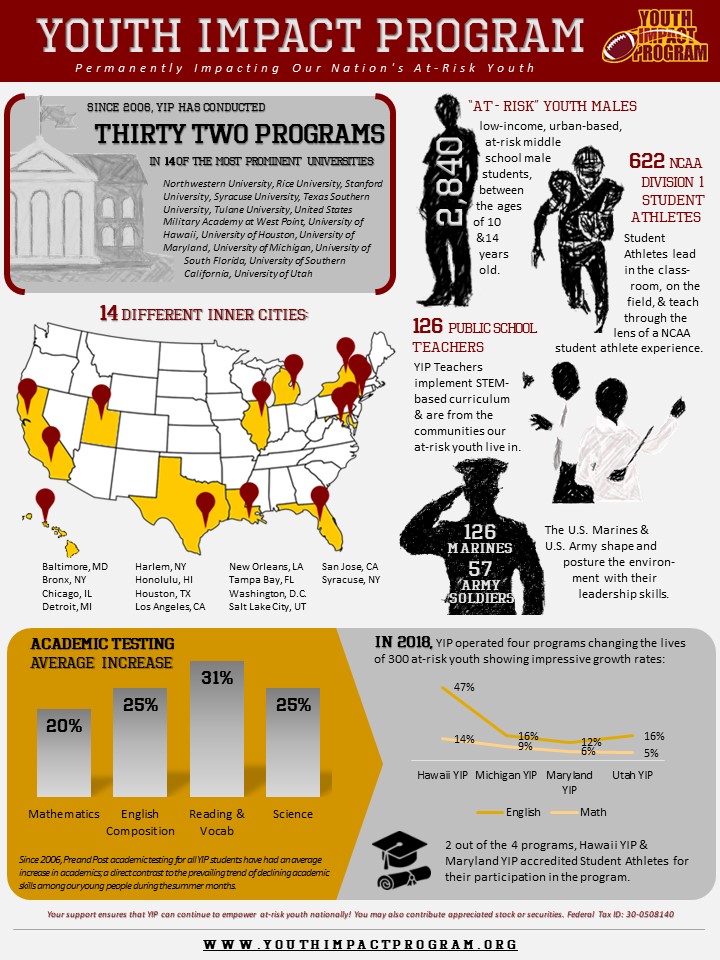 This month we recognize our Veterans and the NFL is recognizing our Service Members as a campaign in saluting our services across the nation. The NFL Foundation has been a supporter of YIP and we have been recently approved by NFL Foundation for their Social Justice Grant. This grant is designed to provide nonprofit organizations with funding to reduce barriers to opportunity on behalf of current or former NFL players in the arena of social justice. This is a validation that we are making an impact and a difference in our communities for the right reasons at the right time with tremendous impact.
Our YIP hosting University programs this year have been successful this football season.
Michigan 9-1 ranked #4
Utah 7-3 ranked #19
Hawaii 6-5
Maryland 5-5
They are a reflection of all of us. Winners associate with Winners to win!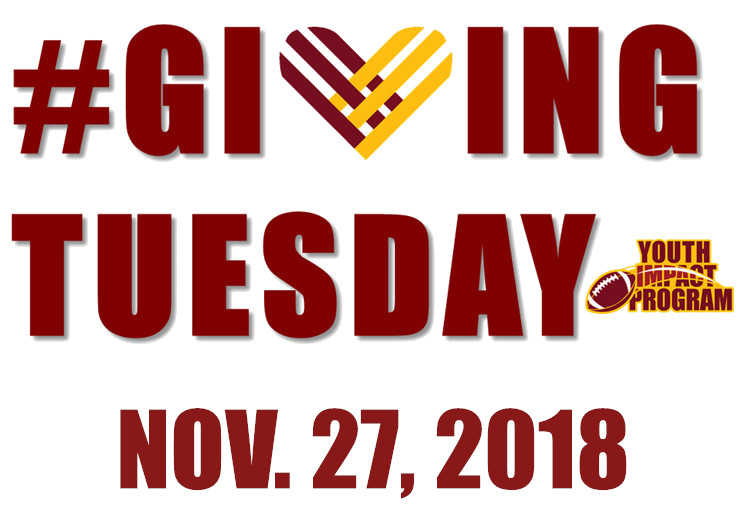 If you haven't already, please consider YIP in your charitable giving this year as we expand this great program making our country better. There's still time to have your contribution count before the end of the year to claim it on your tax deductions. Tuesday, Nov. 27th is Giving Tuesday!
Permanently Impacting Our Nation's At-Risk, Inner-City Youth