Skip to Content
Our Youth Impact Program Begins!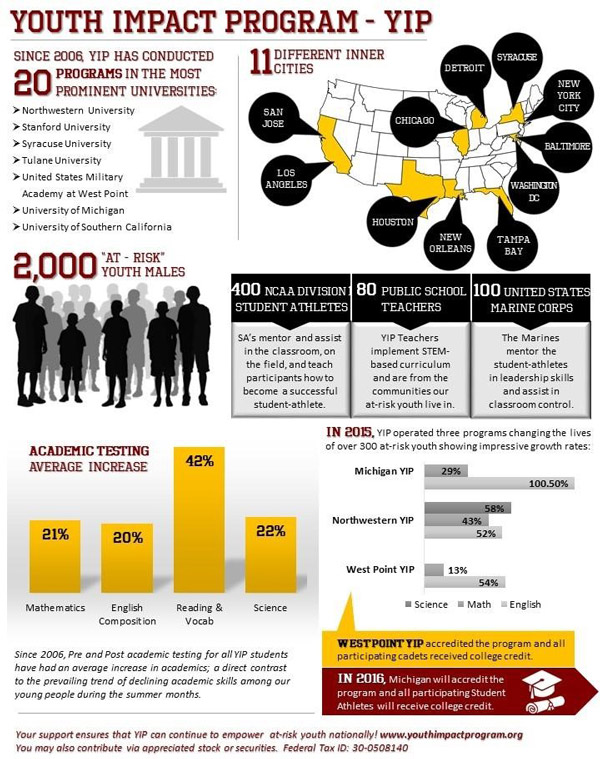 You Matter!!
Support a Youth Impact Program opportunity today!
The Youth Impact Program is a 501(c)(3) non-profit charitable organization. Donations to YIP are deductible as allowable by law. All donations will be acknowledged in writing with reference to our IRS non-profit tax identification number for your records. Feel free to contact your tax advisor for advice concerning the deductibility of your donation.
Federal Tax ID: 30-0508140
Permanently Impacting Our Nation's At-Risk, Inner-City Youth