Skip to Content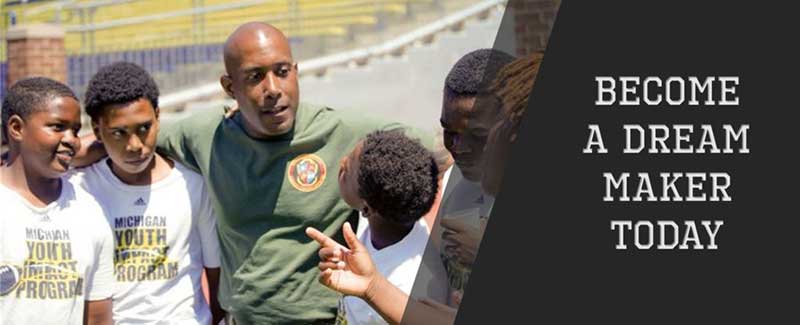 Our programs both at Northwestern and Michigan had U.S. Marines leading our youth and were absolutely integral to the success we had in changing lives and making our communities better in Chicago and Detroit.
We are so honored and blessed to have the Marines believe and lead in our programs in there and our leadership development of our young at-risk youth.
It is the Few, it is the Proud, it is our Marines that make difference and make those dreams of those young boys come true.
Read Paying it forward, Marines volunteer with their local Youth Impact Program (Article from U.S. Marine Corps Forces Reserve)
Thank you for your support of our programs as we endeavor to expand into the highest-need inner cities of our nation.
Respectfully,
Riki Ellison
Permanently Impacting Our Nation's At-Risk, Inner-City Youth