Skip to Content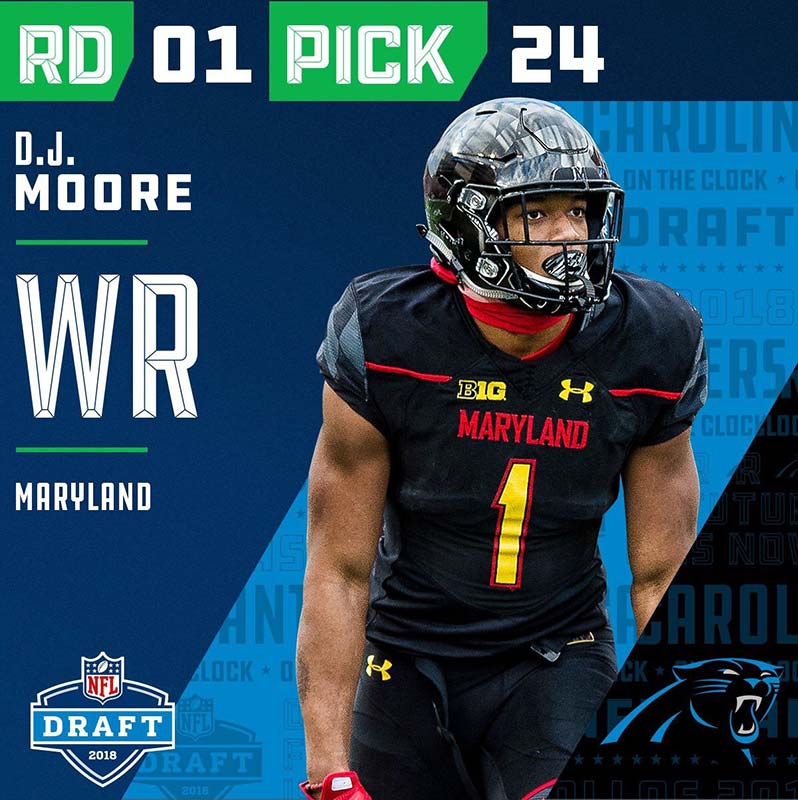 A big congratulations to our Student-Athlete mentor from the University of Maryland program, D.J. Moore, who was drafted last night into the NFL. The Carolina Panthers selected D.J. Moore as the first wide receiver pick and No. 24 overall, with their only first-round pick in the 2018 NFL Draft.
"It was nice to know that whatever I did in college did not go unnoticed," Moore said.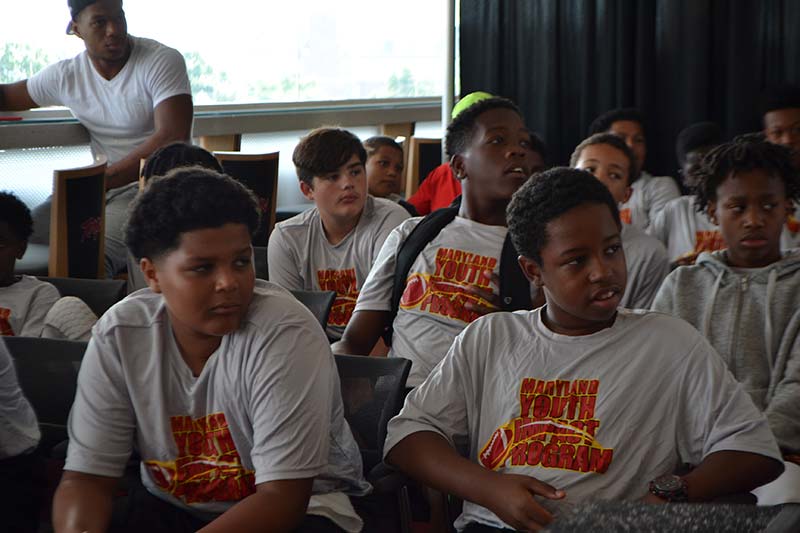 Moore was the 2017 Big Ten Receiver of the Year, setting a University of Maryland program record with 80 receptions for 1,033 yards and eight touchdowns. Moore's career totals include 146 receptions, 2,027 yards, and 18 total touchdowns.
This is a big dream come true for D.J. Moore! It will also be a big dream come true for all the young boys he made an impact on through our program and give them the inspiration to dream big and become what you dream.
"DJ, even though he knew he was the top receiver, he never let that get in the way of impacting the kids. You would have not known that he was the top receiver. His involvement with the kids was always as a big brother." – John Schmuck, Head of Marines for the University of Maryland Program in 2017.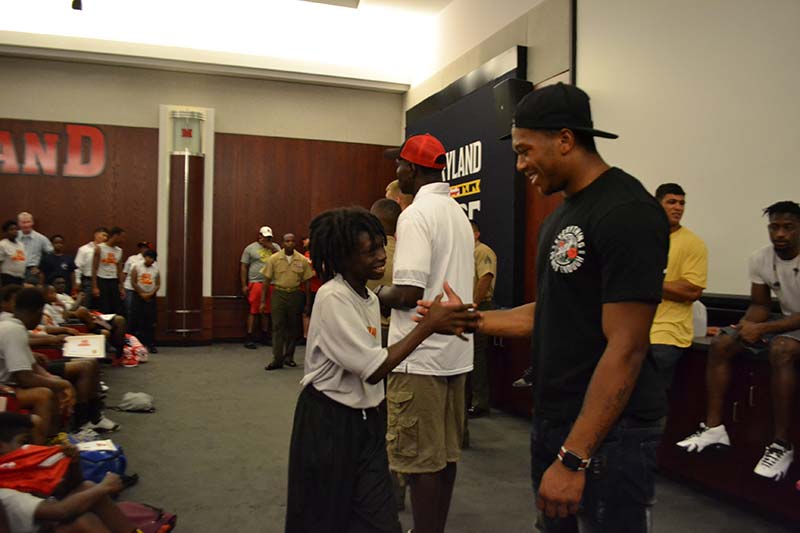 It is with great pride to see our Student-Athletes grow in their leadership roles as mentors for YIP, members of their teams and now being drafted onto the ultimate stage of football, the NFL. We have no doubt that D.J. Moore will continue to be a leader on his new team and make our YIP family proud!
We are looking forward to announcing the Youth Impact Program Draft Nights in the days ahead and are even more excited to kick off our five programs this summer!
We greatly appreciate the support from our YIP family and would be delighted for you to make your contribution today to make an IMPACT on the lives of at-risk youth across our country and make the BIG dream come true for them this summer!
Go TERPS and we know DJ will KEEP POUNDING with the Carolina Panthers!
Permanently Impacting Our Nation's At-Risk, Inner-City Youth