Skip to Content
You could hear a pin drop, quietness for over an hour, all in one room during the Closing Ceremony.  Two weeks ago, this would not have been thought to be remotely possible if you witnessed these same young adolescent boys from Chicago, Detroit, Baltimore, and D.C. The amount of respect coming from them in following directions, addressing adults by "Sir" "Ma'am", and taking pride in wearing their uniforms is just impressive beyond belief.
You can see the pride they have, the self-esteem, the firm handshake, the direct eye contact, and the admiration and respect they have for their Student-Athlete Football Players, their Marines, and their Teachers.  They look to them for affirmation, encouragement, and respect.
It is a sight to see, the change from the heart, and undeniably cannot be hidden. They know it, we know it, and their emotional bond to the institution and its staff is something they crave for.  The expectations set that now at its apex they are not ashamed of it but instead are attached to it.  Yes, it will be hard for every one of them, the Students, Marines, Teachers, and Staff to let them go and not have the daily hug, the daily smile, the daily drastic improvements in behavior, the daily one-on-one discussions. The seed is set, the memory attached forever with emotion that both can be and will be drawn upon. Yes, it has been hugely successful, we have created compassionate leaders in all ages that lead with  EMPATHY and RESPECT. They will go back to their families and communities standing up using their words, having a better understanding of the consequences of what is right and what is wrong, having a different perspective, and having a different trust of an institution and the people then whom they interact with. It is a sense of EMPOWERMENT that they have and for those that gave them that empowerment.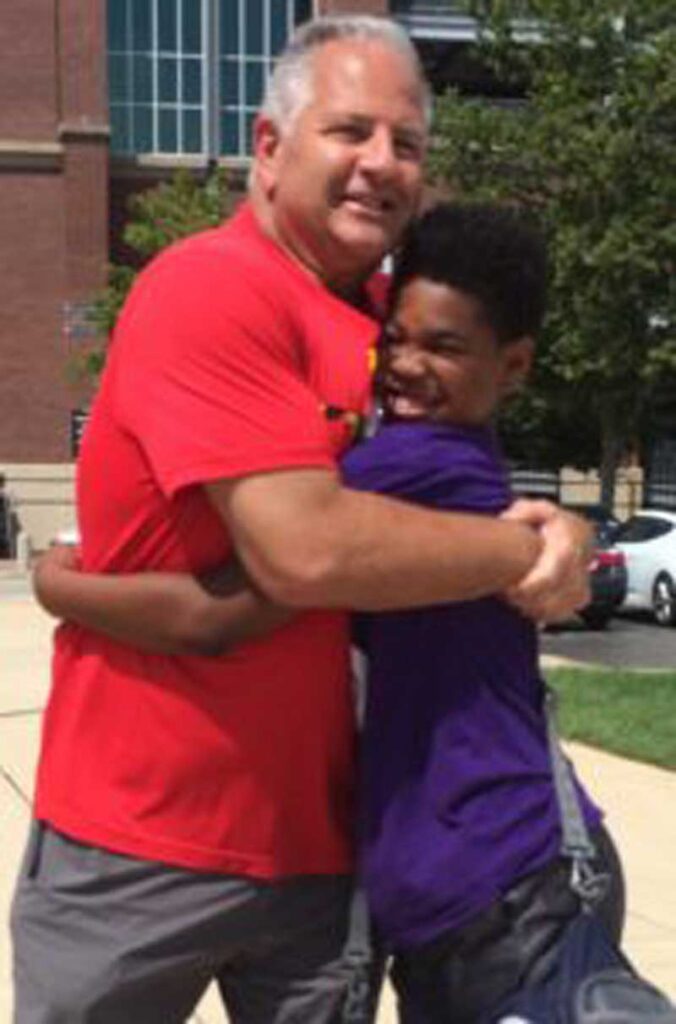 The amount of PRIDE and HONOR was so pronounced it was like big puffy clouds on a clear blue sky visibly displayed; accepted and bestowed upon the leaders of our boys that exemplified leadership at the core. They came in unlikely shapes, sizes, and personalities from the impressive turnarounds to the natural leaders but they all had one thing in common, a belief in change and wanting to be better.
From each group, team, and class there were selected individuals that were recognized formally by the  Marines for Leadership, by the  Teachers for Academic Merit, by the Student-Athletes for Athletic Greatness. They stood in front of their peers sharing their amazing self stories. After being subjected to hard discipline from the Marines during the program, too remarkable was it to see them in formation, marching, and saluting the Commander.  Their Commander brought forth their absolute deference resembling a true Marine in the Corps. The Public School Teachers who worked with some of the boys during the school year were passionately engaged as they saw the behavioral change take place and how open and receptive they were.  The Student-Athletes became men with emotional attachments at first playing with the boys, then protecting the boys, and ultimately leading the boys.
It has been more than we all could have expected on what happened this summer.
Youth Impact took place permanently for all of our participants.
We have lit the flame and their dreams are burning inside them with  KNOWLEDGE  that they can  MAKE THEIR DREAMS COME TRUE.
Thank you for being a Dream Maker!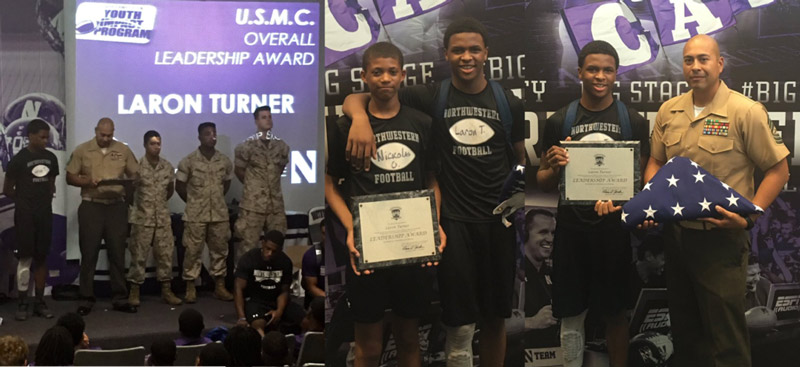 Seeing Strides in Year Two of Youth Impact Program
July 22, 2016
By Steve Kornacki
ANN ARBOR, Mich.
— Ian Bunting received a thank you card from a camper on the next-to-last day of the University of Michigan football team's Youth Impact Program, a combination of academics, tough love, and football for 100 at-risk boys bused in daily from Detroit over two weeks.
"Here," said Bunting, handing over the card. "This thank you note is an example of how these kids had a greater impact on me than I had on them."
The note read:
"Thank you Coach Ian for dedicating your time and good advice. You have given me advice on how to let death in my family motivate me instead of getting down about it. Thanks again.
From,
Sergio Barnett"
Permanently Impacting Our Nation's At-Risk, Inner-City Youth