Skip to Content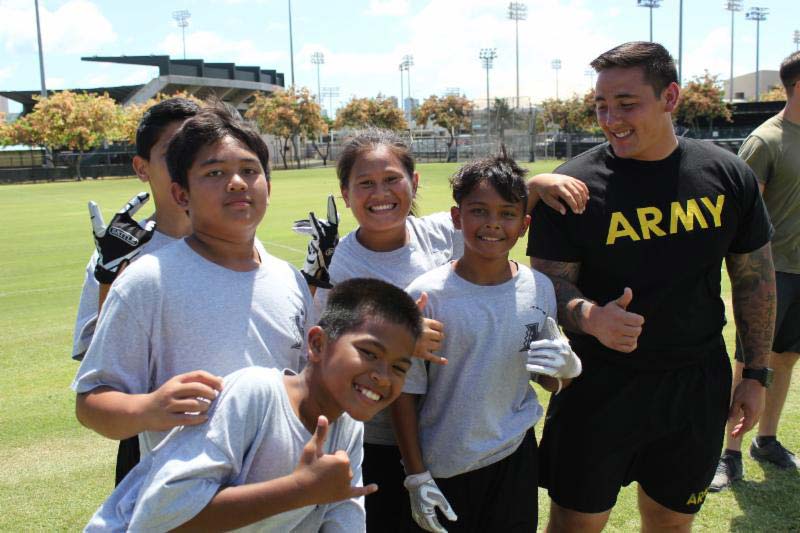 Aloha Dreamers and Dream Makers,
Here in Honolulu in every aspect of our program but most importantly, the culture of our youth, it was exceptionally refreshing seeing this phenomenon of the collective spirit of one community and one team from one island. There is something very special here, and the remarkable development of a program unseen in its excellence of putting it all together from its' inception last year and now accelerating its unification and mana as we conclude our 2018 University of Hawaii Youth Impact Program.
Our academic measurables for the 2018 Hawaii Youth Impact program put forward increases of:
Math increase of 14%
Vocab increase of 47%
Overall Average Academic increase of 31%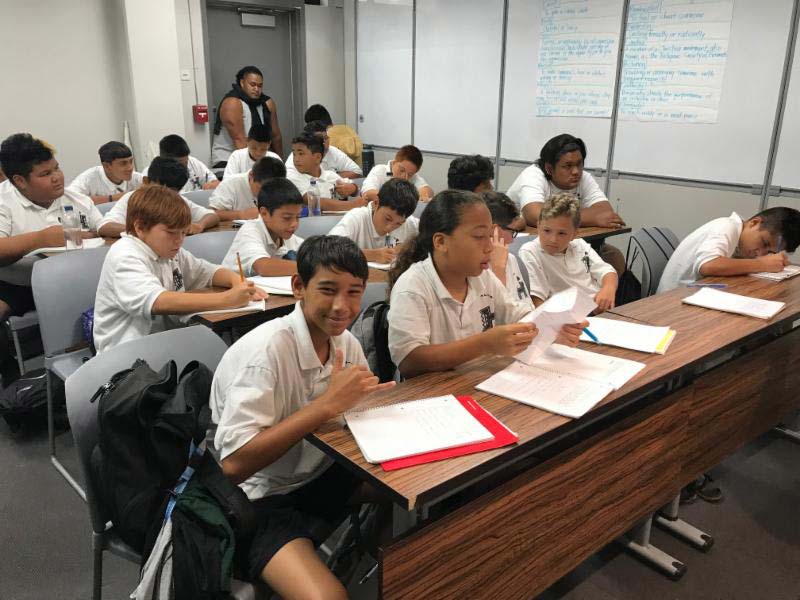 This is remarkable and a tribute to the teachers and leadership of our program to create and instill learning environments with passion, discipline, trust and respect.
We had a 1 Leader to 2 child ratio throughout the program.
We maxed out our capacity at 80 boys as the classroom space was limited.
This year we had a higher percentage of younger students, which would set up for a bigger return next year.
We had 40 exceptional leaders from the Marines, U.S. Army Soldiers, the University of Hawaii Football Players, the Teachers and Staff made up Graduate Assistants and Hawaii Athletic Department staff.
This is exceptional in ratio to impact a youth's life over two weeks; never will they be exposed for two weeks to 40 exceptional leaders of heroes then here at the University of Hawaii with our program over the past two weeks. The Hawaiian participating youth look up to them for two weeks of their lives, 9AM-5PM every day, not rotating not going in, and out of their daily lives – but there, through the thick of it and all of it. This alone creates trust and respect across layers of leadership that opens a dialogue that has rarely been experienced if ever in their lives. The immeasurable measurable was the heart of the boys and their conversations and open discussions that evolved in developing the everlasting trust these young boys were having with this academic institution and these awesome leaders.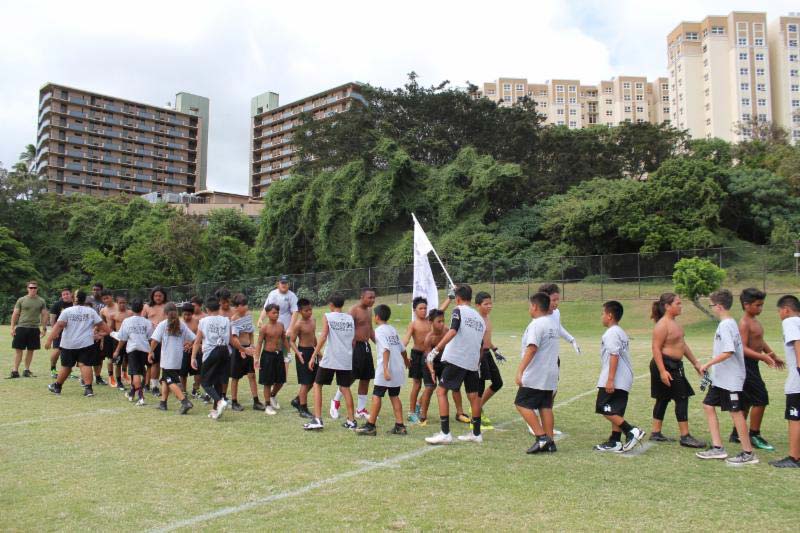 We had natural leaders of our Hawaiian youth that took responsibility and took courage to care for others and to be force multipliers of their heroes on the field with them. There are a rare few that will get football scholarships, there are much more that will graduate from high school and go to secondary education and there are some of the exceptional brilliance in math, in particular, that will get academic scholarships. It is their passion and love that was lite of the academic institution with the leaders they were surrounded with that gave the will to drive their grit to achieve.
The courage, the love, and respect that was given and received of the University of Hawaii Student-Athletes, the U.S. Army Soldiers and Marines as they too have the great mana and are part of this team in this tribe contributing in selfless service, reflecting their great traits of courage and leadership.
This was a tremendous program, creating the impact it has today, 5 years, 10 years, and 50 years from now.
A very Special Mahalo to all throughout our Hawaiian community that too were part of this team, this tribe for they helped by support to enable Impact on our Youth in Hawaii.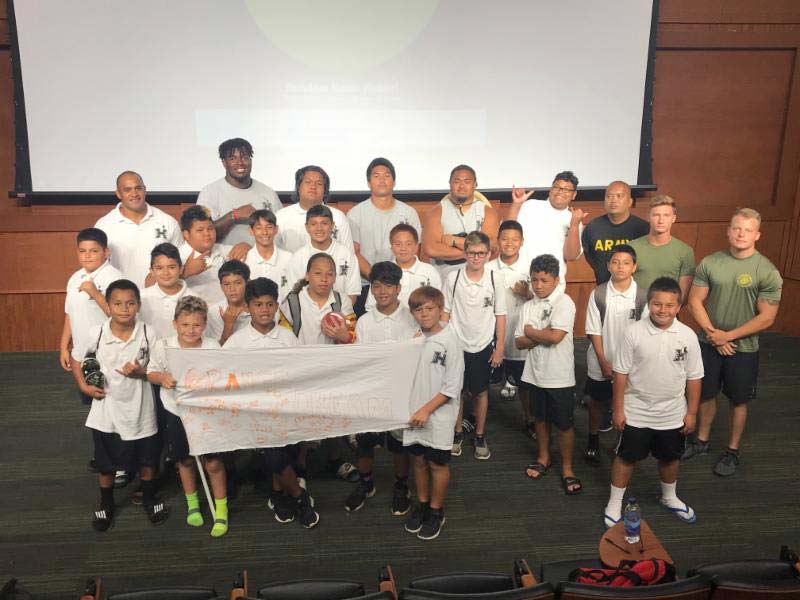 Corporate Sponsors: Alexander & Baldwin, First Hawaiian Bank, Hawaii News Now, Hawaii Tourism & Lodging Association, Island Insurance, Matson, The Mills Group, Queen's Medical Center, Royal Contracting Co. Ltd., Roy's Restaurants.
Food/Beverage Sponsors: Alan Wong's, Big City Diner, Diamond Head Market, DK/Sansei, Eating House 1849 by Roy Yamaguchi, Highway Inn Kaka'ako, Hula Grill, Kahala Hotel & Resort, Koko Head Café, Mariposa at Neiman Marcus – Ala Moana, McDonald's McCully, Murphy's Bar & Grill, MW Restaurant, Pancakes & Waffles, Pig & The Lady, Rainbow Drive-In, The Royal Hawaiian Hotel, Roy's Waikiki, Sodexo, StripSteak Waikiki, Zippy's McCully, Hawaii Volcanic Water.
Transportation Sponsor: Roberts Hawaii
Supply & Equipment Sponsor: Motvi8 Foundation
Permanently Impacting Our Nation's At-Risk, Inner-City Youth