Skip to Content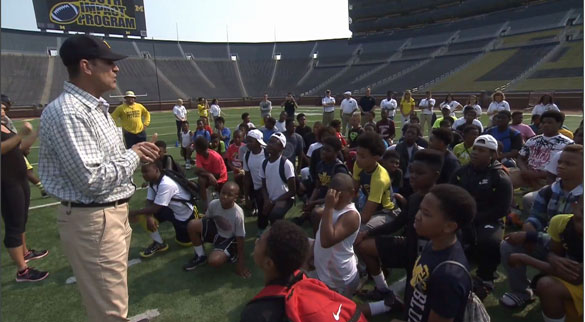 This week the University of Michigan Football program highlighted the outstanding Youth Impact Program from this summer that was conducted together with Detroit Public School teachers and the United States Marines.
The interview about YIP begins at 5:35 from Inside Michigan Football on MGoBlueTV for their preview against the University of Minnesota game tomorrow in Minneapolis.
http://www.mgoblue.com/collegesportslive/?media=509743
Developing leadership, courage, and skills to make the right decisions at the right time for the right reasons under stress.
Hail to the Victors and keep dreaming big and leading!
Thank you for your wonderful support of the Youth Impact Program!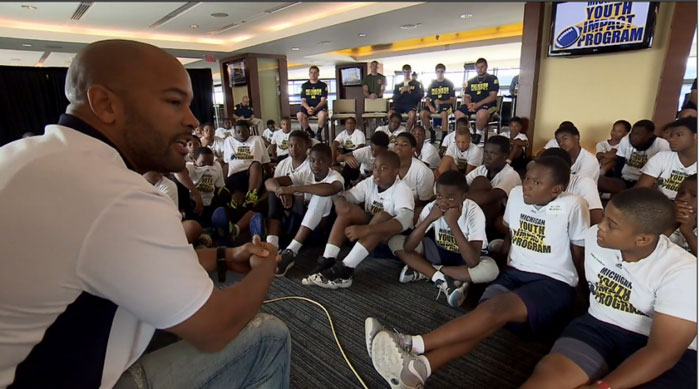 Permanently Impacting Our Nation's At-Risk, Inner-City Youth