Skip to Content
Alexandria Redevelopment and Housing Authority Giving The DREAM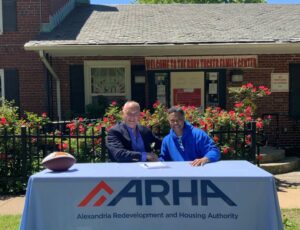 YIP Founder Riki Ellison signs partnership agreement with Keith Pettigrew, the CEO, Alexandria Redevelopment and Housing Authority
Dear Dreamers and Friends,
Understanding the social challenges of society and often times the systematic barriers, it is imperative for a betterment of our communities and future that DREAM making becomes reality for our at risk youth. In support and focus on the core elements of change for our Alexandria Youth Impact Program this summer, we are honored to announce a new partnership with the Alexandria Redevelopment and Housing Authority (ARHA) in Alexandria Virginia. ARHA manages approximately 20 housing properties in Alexandria, Virginia that provides affordable housing, economic opportunities, and a living environment free from discrimination for low income families. The youth associated with these families have a higher risk to be subjected to an environment riddled with emotional or behavioral problems, lack of academic motivation and/or conditions non conducive for growth.
This strategic partnership with Keith Pettigrew, the Chief Executive Officer of ARHA, strengthens the relationship of YIP in all of the Alexandria communities that ideally houses the demographics sought after. As a resident of the Alexandria City community and right across the street from one of ARHA housing properties, we have witnessed activities in and around the housing areas that have challenged all of us that live here, especially over the past two years. Our drive and passion for change has been the force of bringing the value of YIP into the Alexandria community. We will engage these challenges head on and win. The youths participating in YIP will experience a permanent life-altering experience designed to build character and leadership traits that are sustainable. It's a WIN – WIN all around.
The 2022 Alexandria Youth Impact Program is scheduled for June 13-24 at the Cora Kelly School. This inaugural program with both young boys and young girls students will be led by program director, Robin Fortner, a native New Yorker and a 30 year Marine Corps Veteran she is built on leadership and grit. She believes that the future of this nation starts with the investment made today in our youth. Together with our community, mentors and teachers, the Alexandria Youth Impact Program is postured to deliver an effective innovative program designed to permanently impact the lives of low-income youth and change their life trajectory to be leaders of our community and our nation.
For more information or to register for the 2022 Alexandria Youth Impact Program, please go to www.youthimpactprogram.org or use your mobile device on the QR code.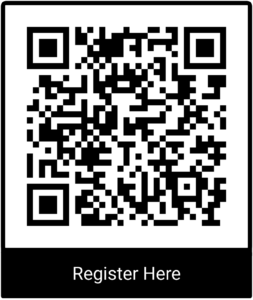 Give The Dream
Riki Ellison

Youth Impact Program
Chairman & Founder
515 King Street Suite 330
Alexandria, VA 22314
703-299-0060
To donate click here:
www.youthimpactprogram.org/donate
Permanently Impacting Our Nation's At-Risk, Inner-City Youth