Skip to Content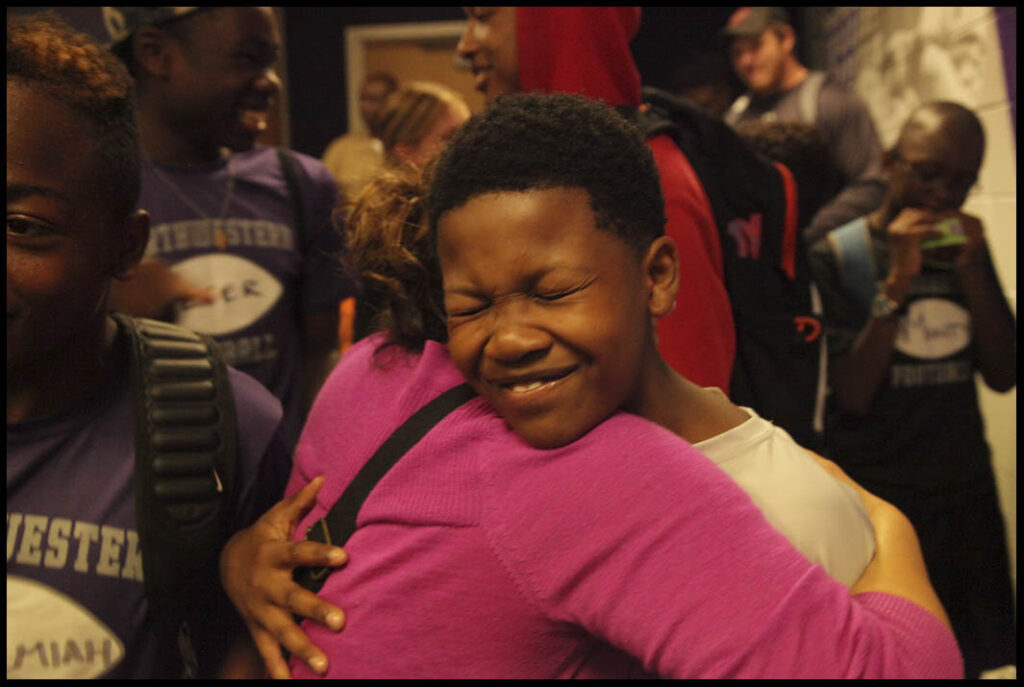 Our impact on 103 boys from Lawndale, Evanston, and Chicago at Northwestern University exceeded expectations and achieved remarkable and measurable results. The Northwestern YIP is the most innovative of all our programs leveraging teaching techniques, academic curriculum, and community commitment. This program performing in its second year put in place for the first time a rotating academic class structure that covered 5 subjects that each group of 20 boys went through daily. Those subjects covered were Science, Math, Reading, Applied Mathematics, and Mental Focus Training. It was a very effective learning environment that stimulated academic growth and attention from a highly active energized group of boys.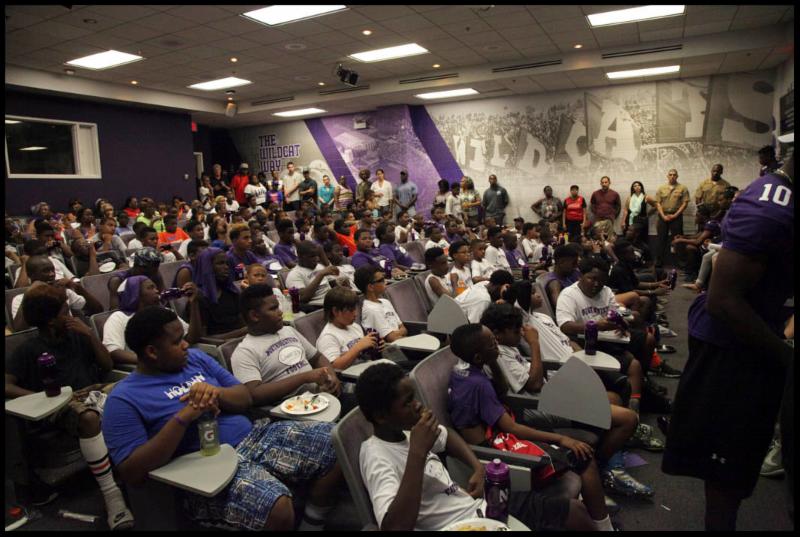 In pre and post-testing, our 2015 Northwestern YIP students in mathematics achieved an average score increase of 21%, reflecting an impressive 43% growth. In the subject of science, the students achieved an average score increase of 33%, a growth of 58%. Reading comprehension scores increased by 24%, showing a growth of 52%.
The program went beyond its academic scope in the little things that matter, such as the overflowing amount of food and snacks provided. Available at all times between class rotations and throughout the day the boys had unlimited access to all the food they needed without worrying about going through the day hungry.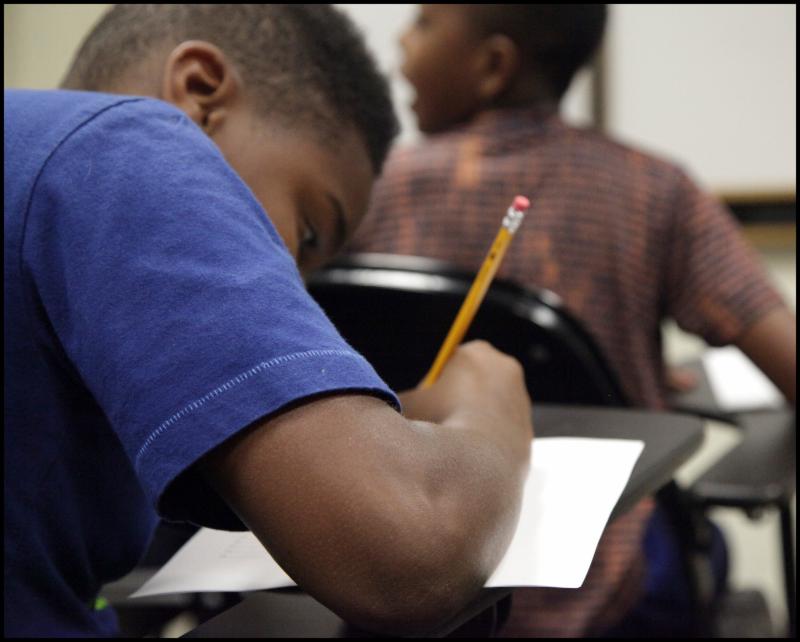 The essence and success of the program came down to the tremendous relationship building and trust development of our 103 boys between Northwestern University and its 28 Student-Athletes of their Football program. The bonds were inspiring to observe and witness throughout the day as that special relationship blossomed to become a major factor in the output of self-esteem, courage, and belief in winning their challenges at home. The understanding of leadership from the Student-Athletes to the boys was translated tremendously, and molding that endeavor were the seven U.S. Marines and one Navy Corpsman that were there daily throughout the entire program attached to each group and led by action, words and example. Adding to this mix were four outstanding teachers and our terrific academic curriculum director that innovated this new approach.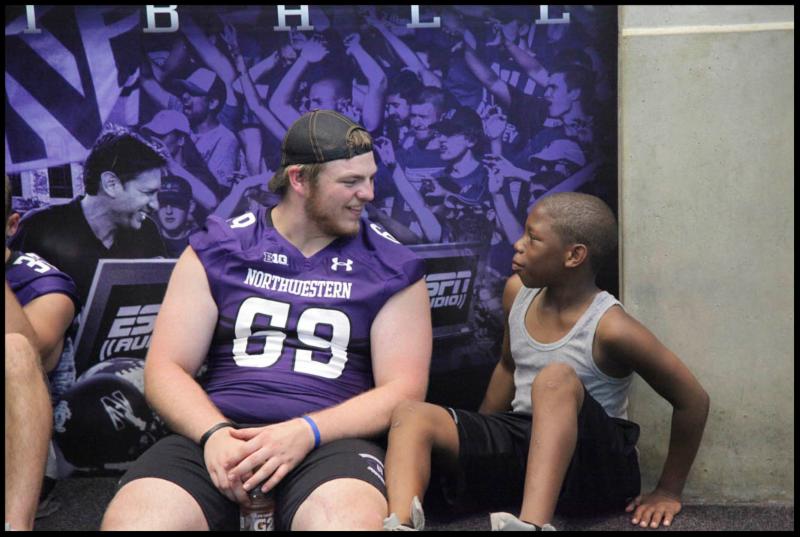 We were very honored to have the Northwestern Football Program Graduate Assistants oversee our football development and operations. Coach Fitzgerald enabled the football emphasis to be at an extremely high paced energetic pace similar to the Pete Carroll competitive cauldron approach used in his practices. The boys could play all day if they were allowed to, they loved it and it brought the best out of them in sportsmanship, how to play as a team, and competitive spirit to win. It was fast and furious with complete full engagement by the players and the boys.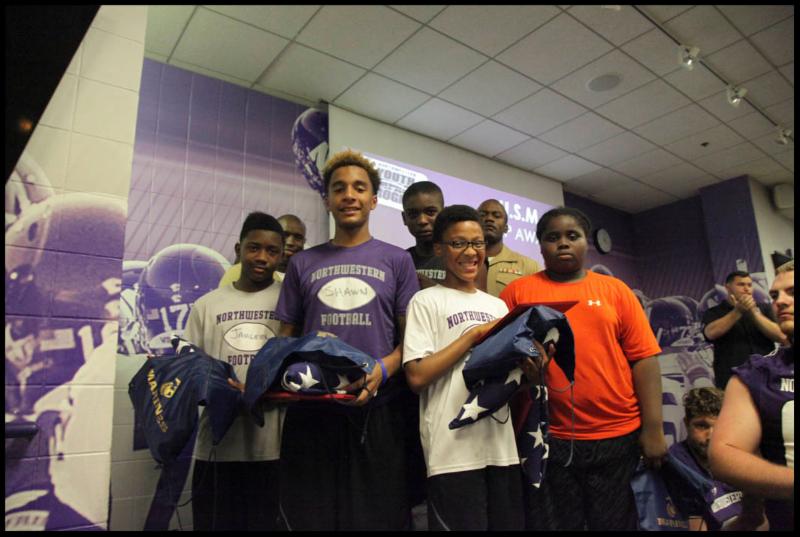 What is powerful about this program is the community commitment from within Chicago to make this program what it is today. A truly awesome and remarkable program that has made a difference and has directly changed 103 lives going back into the community to make the community better. It is also empowering for all of those that participated in the program, for donating their leadership skills to give back to the same community of the Northwestern Student-Athletes, the Marines and Navy Corpsman, the GAs and Staff of Northwestern Athletic Department along with the teachers.
It is simply impressive.
Riki Ellison
Permanently Impacting Our Nation's At-Risk, Inner-City Youth