Skip to Content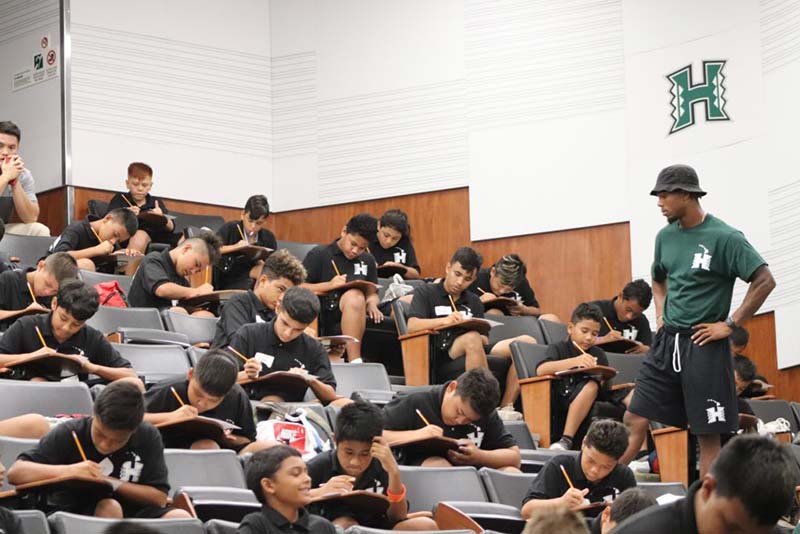 Aloha Dreamers and Dream Makers,
We kicked off our third year of the University of Hawaii Youth Impact Program yesterday in Honolulu following a tremendous Draft Night on Saturday over the weekend. A spectacular turnout of families and support for these young leaders in our program this year!
These young men have now begun their odyssey to enhance their lives, change their perspectives, gather confidence and courage to pursue their dreams, and follow the leaders that we have surrounded them with.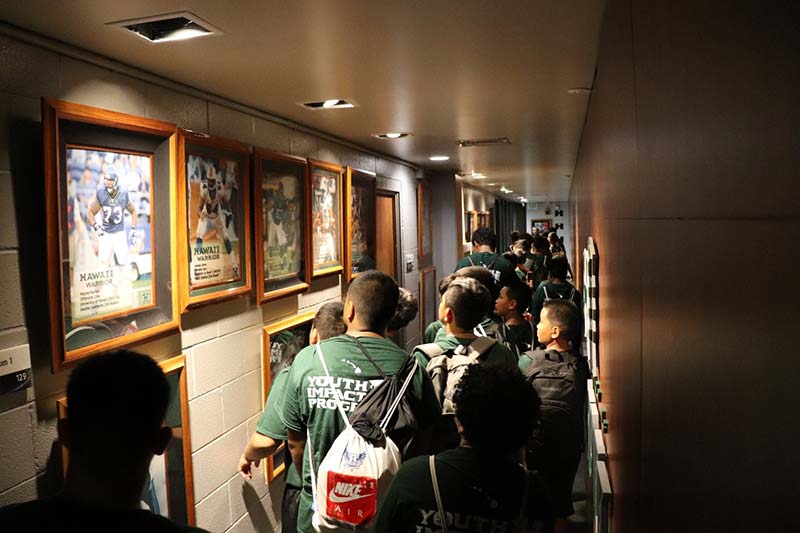 This transformational program benefits and supports youth from Honolulu through the leadership of Coach Rolovich, his coaching staff, and Student-Athletes working alongside members of the U.S. Marine Corps, U.S. Army, and Hawaii Public School teachers to teach life skills, football, language arts, and STEM-based curriculum.
It's exciting to see change about to happen- and see the enthusiasm, high energy that is there to ignite the passions of all in a come together of Honolulu community. One team and a lot of alohas.
We got this!!!
Permanently Impacting Our Nation's At-Risk, Inner-City Youth