Skip to Content
Led By Coach of the Year, Coach Rolo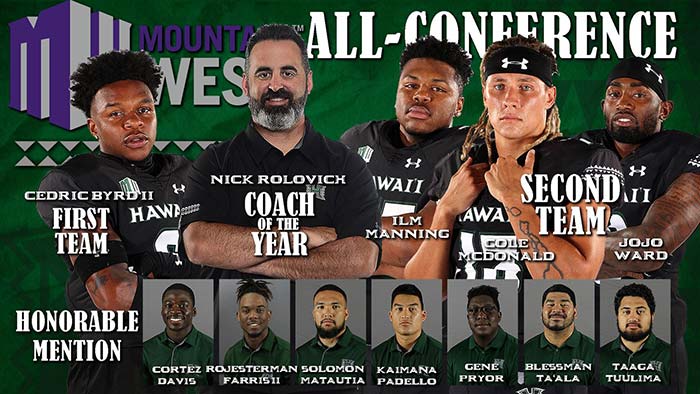 A lot of Aloha and Thank You each and every one of you for your support of the Hawaii YIP that is led by Coach Rolo. We are extremely honored that the YIP community of Hawaii has been and continues to be behind his team for the past three years developing leaders and winners!!!
Coach Nick Rolovich, head football coach for the University of Hawaii, was selected as the Mountain West's Coach of the Year! Also for the all-conference teams, 2 of the 11 Rainbow Warriors honored were YIP Student-Athlete Mentors, Rojesterman Farris, and Kaimana Padello. Read the Full article here: Rolovich Picked As Coach of the Year; Record 11 Conference Honorees
The University of Hawaii plays this Saturday for the Mountain West Championship.
Winners associate with Winners to Win! Mahalo,
Permanently Impacting Our Nation's At-Risk, Inner-City Youth