Skip to Content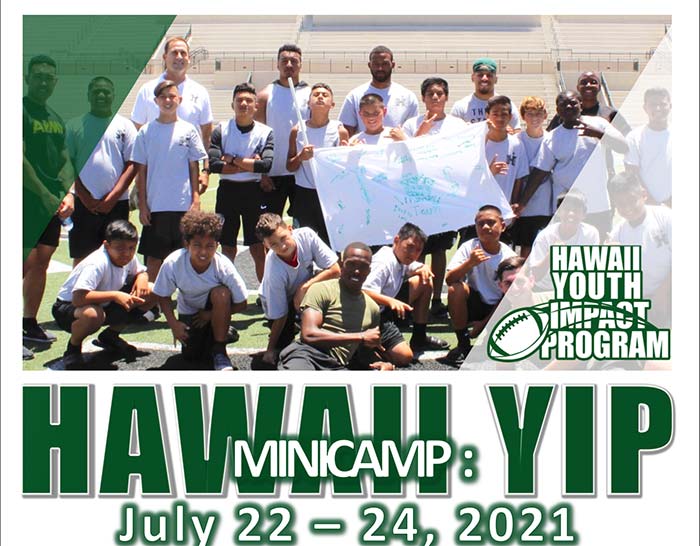 Dear Dream Makers and Friends of YIP,
In our effort to make social change and impact goodness to bring out and break out of the challenges we face as a world and nation; we are implementing our 39th Youth Impact Program next week in Hawaii. If you are a resident of Honolulu, Hawaii clicks our Program Overview to see the full details of our program and how we plan to instill life-altering change in our future leaders of tomorrow.
As Hawaii is one of the strictest states on Covid-19 protocols, we have adapted and adjusted to meet the requirements that enable us to bring our impact upon the youth of Hawaii at the University of Hawaii.
We have adapted our program to bring forward a three-day Minicamp at the University of Hawaii which in concept is reflective of the NFL three-day Mini Camps that best prepare draft picks and rookies to adapt to a winning dynamic culture at the highest levels of performance. We are surrounding our youth with veterans of winning teams to create a cauldron of excellence in trust, respect, and leadership. We have a common purpose of impact embedded with ethos with a full joint contingent of the United States Military with Soldiers, Airmen, Marines, and Sailors alongside our University of Hawaii Football student-athletes and department of education certified schoolteachers hosted at the University of Hawaii.
We welcome participants to join our Hawaii Youth Impact Program Mini. Our Hawaii Youth Impact Mini begins on July 22nd through the 24th.
Hawaii YIP Application
We thank the President of the University David Lassner, the Athletic Director David Matlin, the State Senate President Ron Kouchi, the Honolulu Mayor Rick Blangiardi, the Head Coach Todd Graham, First Hawaiian Bank, and Roy Yamaguchi for enabling our community impact to make a positive difference a week before the beginning of the school year. We are propelling leadership, courage, and ethos in decision-making that changes paths of life into a productive and community-benefiting way of life in Hawaii.
E Hele Kāua! (Hawaiian for its go time)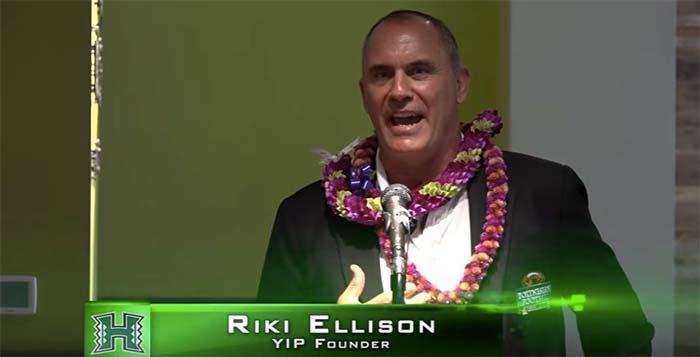 Permanently Impacting Our Nation's At-Risk, Inner-City Youth