Skip to Content
Dear Dream Makers, Friends, and Supporters,
Duty, Honor, Country epitomizes our Program as this past week marked the conclusion of the first-ever Youth Impact Program at the West Point Military Academy. The program was a great success and resulted in tangible leadership skill development in both the cadets and the "at-risk" participants. This success was seen in quantitative results from pre and post-testing of English comprehension, where our boys achieved a 54.2% increase overall, as well as a 12.9% increase in mathematics. That is a remarkable achievement!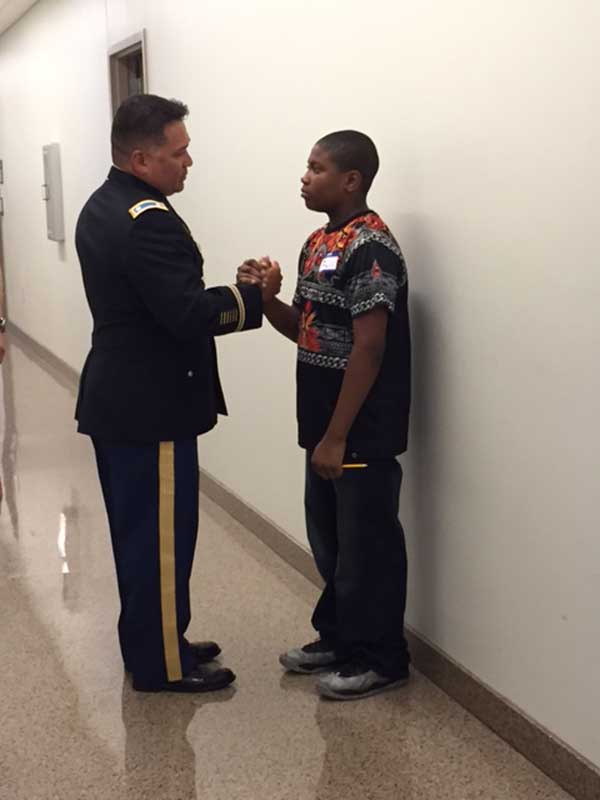 Much more important was that this program proved out leadership development of all who participated, from the Cadets to "at-risk" boys, and provided the economically disadvantaged of New York City access to West Point Military Academy and built positive relationships between the different cultures and diverse communities that each represent, benefiting both through participation invoking trust in each other and our program.
I thank you for the enabling, supporting, and being behind the effort in heart and mind with me to put the 2015 West Point Youth Impact Program at the United States Military Academy place over these past two weeks that have produced much more than what was envisioned in its first year.
Now, we look forward to our upcoming programs and Northwestern University and the University of Michigan, and we need your support. If you have not yet contributed to YIP this year, please consider making your donation today, so that we may bring the change we brought to New York to the disadvantaged youth of Chicago and Detroit.
Permanently Impacting Our Nation's At-Risk, Inner-City Youth