Skip to Content
Anything and Everything is Possible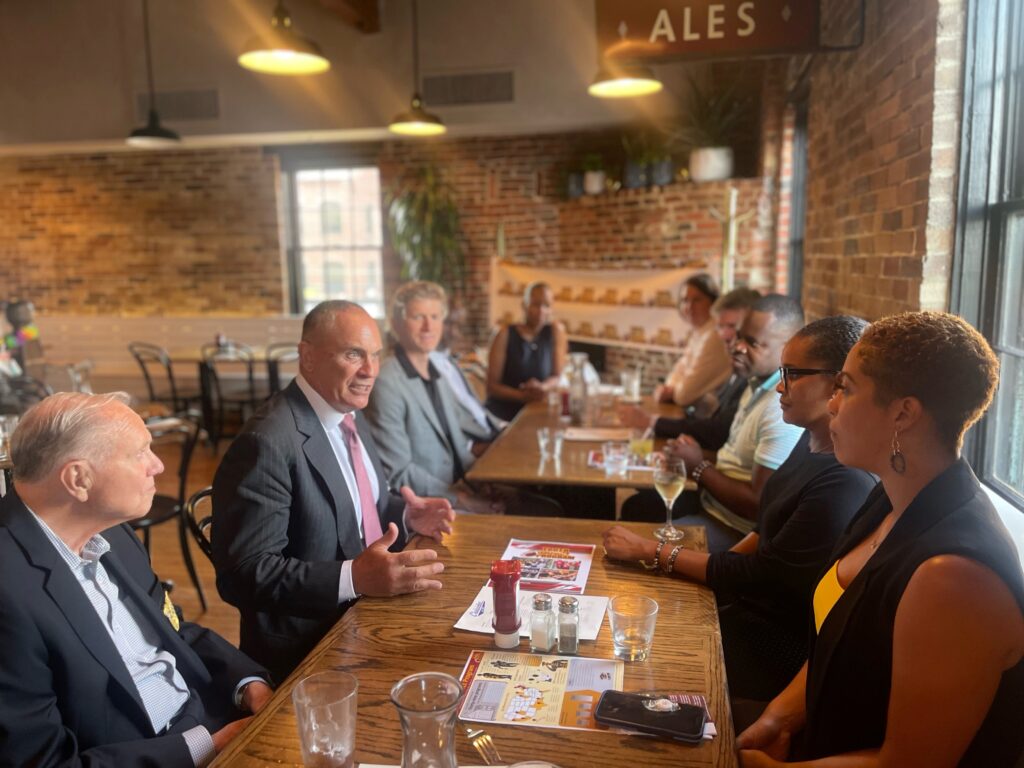 YIP Founder Riki Ellison speaks to the Alexandria YIP Team during the recent recognition event in Old Town Alexandria on June 1, 2022
Anything and everything is possible when you believe together for the right reasons at the right time. On June 1st, 2022 the Alexandria Youth Impact Program Team hosted a recognition event to unify leadership of the Inaugural YIP program in Alexandria with its core team. The Youth Impact Program is making change, defying odds, overcoming obstacles and bringing community leadership together to make impact happen where it matters.
The Alexandria YIP began as a solution to change youth, educate conflict resolution and couple critical life skills with STEM bolstered by character leadership of the men and women of our United States Armed Forces. Gun violence is here too, as across the street from my home we witnessed a drive by shooting of 12 rounds by a Juvenile that fired into the Federal Housing across our street. This drove our vision of changing the course of the youth that live here in Alexandria. We began last October with the announcement that the Youth Impact Program will come "home" to Alexandria.
After relentless energy from great people in formulating and growing community relationships for the unity of effort, Alexandria YIP will begin June 13th and run until June 24th.  Propelled by great people, great relationships and great partnerships with the Alexandria City Public School System, the Alexandria Redevelopment and Housing Authority Office, the United States Army, the United States Air Force, the Alexandria YIP led by our program director Robin Fortner and Kursteen Champagne has set all the necessary conditions to win in our direct impact.
Passionate and straight from the heart, we state the impact of the program and are dedicated toward ensuring action within the community to make enduring impact.
It is all about Impacting the lives of the future of our nation and it is at the core of how our programs attack the societal challenges this nation faces every day.  It starts with your local community one youth at a time. One life change is worth everything we put into it. We are going to change many more lives then one.
Alexandria YIP will be open to Boys and Girls from the ages of 10-14 years old.
For more information or to register for the 2022 Alexandria Youth Impact Program, please go to  www.youthimpactprogram.org
Riki Ellison

Youth Impact Program
Chairman & Founder
515 King Street Suite 330
Alexandria, VA 22314
703-299-0060
To donate click here:
www.youthimpactprogram.org/donate
Permanently Impacting Our Nation's At-Risk, Inner-City Youth